How to Make Every Day Taco Tuesday
For taco lovers everywhere, #TacoTuesdays are a sacred tradition. With a perfect meat to salsa, guac, and spices ratio (all wrapped up in a heavenly tortilla) it's hardly fair to keep yourself from digging in any day of the week.
Tacos the Whole Family Will Love
These Recipes Have Something for Everyone
What's in your taco? With a variety of shapes and sizes, endless flavour combinations, and toppings - there's a perfect taco for everyone. From all-time Mexican classics, to seafood fusions and open-faced spreads, you'll never run out of ways to enjoy tacos. Taco 'bout a match made in heaven!

Apart from flavour, tacos are one of the best five-minute meal hacks. Toss in your protein, fresh veggies, salsa and sauces, and a dollop of guac, then simply fold them into a tortilla — it's that easy! The best part? Chances are, you already have ingredients lying around, ready to wrap and fold up, or lay out open-faced.

Tacos are all about mix-and-match to satisfy your every craving. With tons of bases and toppings, you easily have all the tacos for Tuesday, and every day of the week. While you can never go wrong with the classics like chicken and pork loaded up with fresh veggies and salsa, you can also spice it up with fusions like buffalo chicken, steak, baja style, shrimp, fish, or go vegetarian with mushrooms and quinoa. Now that's a treat.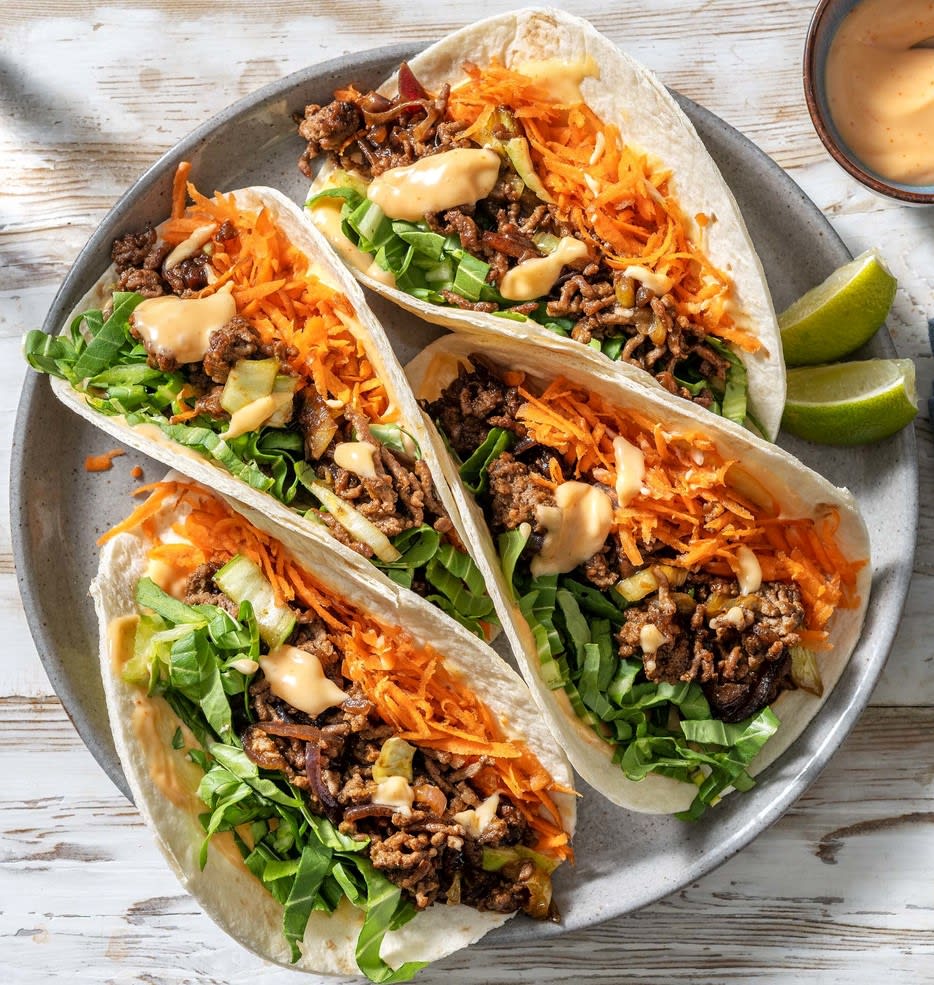 Canada's Favourite Taco Recipes Based on Total Online Searches and Youtube Searches
Want to step up your taco game? Check out what Canadians are making this #TacoTuesday. Find favourites like chicken and pork, or treat yourself to refreshing bites of salmon or haddock. Create fun new takes like zesty cilantro and lime shrimp, pineapple toppings, and big mac-inspired flavours, all folded into a tortilla.

Chicken tacos
Pork tacos
Salmon tacos
Mushroom tacos
Ground pork tacos
Haddock Fish Tacos
Grilled Fish Tacos
Avocado tacos
Salmon fish tacos
Grilled Shrimp Tacos
Cilantro-Lime Shrimp Tacos
Big Mac Taco
Pineapple Shrimp Tacos
Baja Style Tacos
Buffalo Shrimp Tacos
Tequila-Lime Chicken Tacos
Blackened Salmon Tacos
Quinoa Taco Salad
Grilled Shrimp Tacos with Sriracha Slaw
Spicy Turkey Tacos
Create Your Tastiest Tacos Yet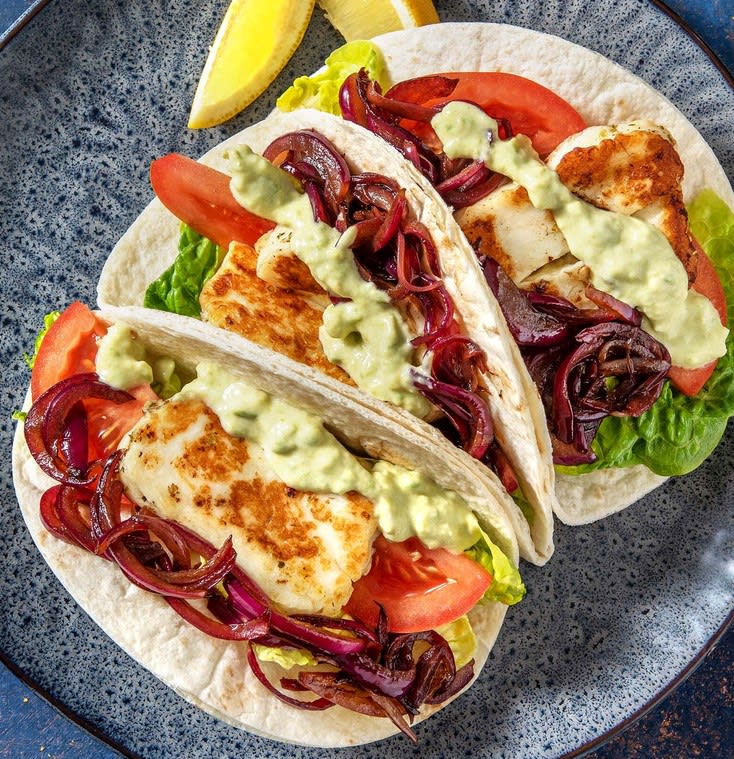 How do you like your tacos?
Whether you're celebrating #TacoTuesday or simply indulging your love of this classic - treat yourself to the perfect tacos. All you need is a trusty tortilla, protein, veggies, salsa, and add-on toppings and sauces. Before you know it, you'll be folding everything in for a balanced and healthy meal in every mouth watering bite.

Feeling classic Mexican, or craving fresh and light seafood? Or maybe you're feeling bold and want to spice it up with exotic flavour bombs like tequila lime and pineapple. And if you're going heart-healthy, swap out the juicy meats for just as flavourful vegetarian options like mushroom. Then, choose your heat level and drizzle on the sauce for a fine finish.

Looking for your next taco recipe? Celebrate #TacoTuesday with HelloFresh. Our chefs are constantly reinventing tacos and serving up exciting, must-try recipes. With endless flavour combinations and fusions of different cuisines, you can enjoy tacos all day, any way.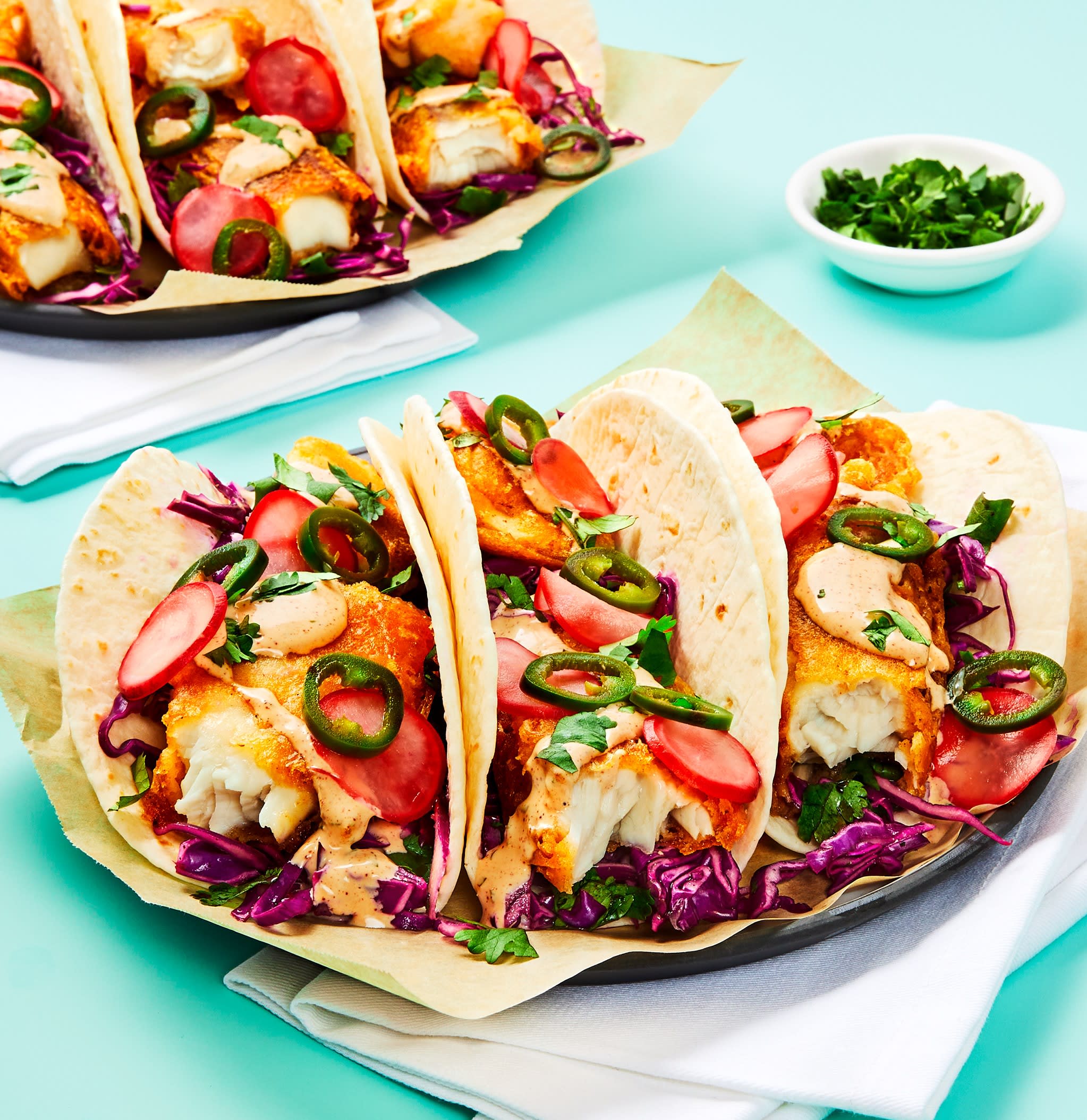 Let's Taco 'Bout Hard vs. Soft Tacos
Pillowy soft, or a pop of crunch? Apart from endless classic and fusion flavours, one of the things that make up the perfect tacos is texture — and there's more than one way to get it right. When making tacos, soft or hard is your first choice: the base of every recipe that holds the entire flavour explosion together.

How do you like your taco shells? Hard tacos are all about crunch, adding a nice, contrasting texture to softer proteins. But for a more traditional, sauce-soaked experience, soft tacos are king.

Our verdict? It's all about the recipe: different tastes call for either soft or hard tacos. The question is, what's the best way to tie in all the flavours and toppings in every mouthwatering bite? Whatever shell you choose, it's all about how the oozing spices and aromas stack up for a real, juicy treat in your hands. Check out our must-try recipes with both soft and hard tacos, and mix it all up for a total taco transformation.
Easy and delicious recipes
Check out more tasty recipes
Discover delicious taco recipes to try with HelloFresh.
Whether you're a soft tortilla lover or you crave a crunchy hard shell, make every day Taco Tuesday.
Get excited every evening!
Eat better. Every day.
What are you looking for?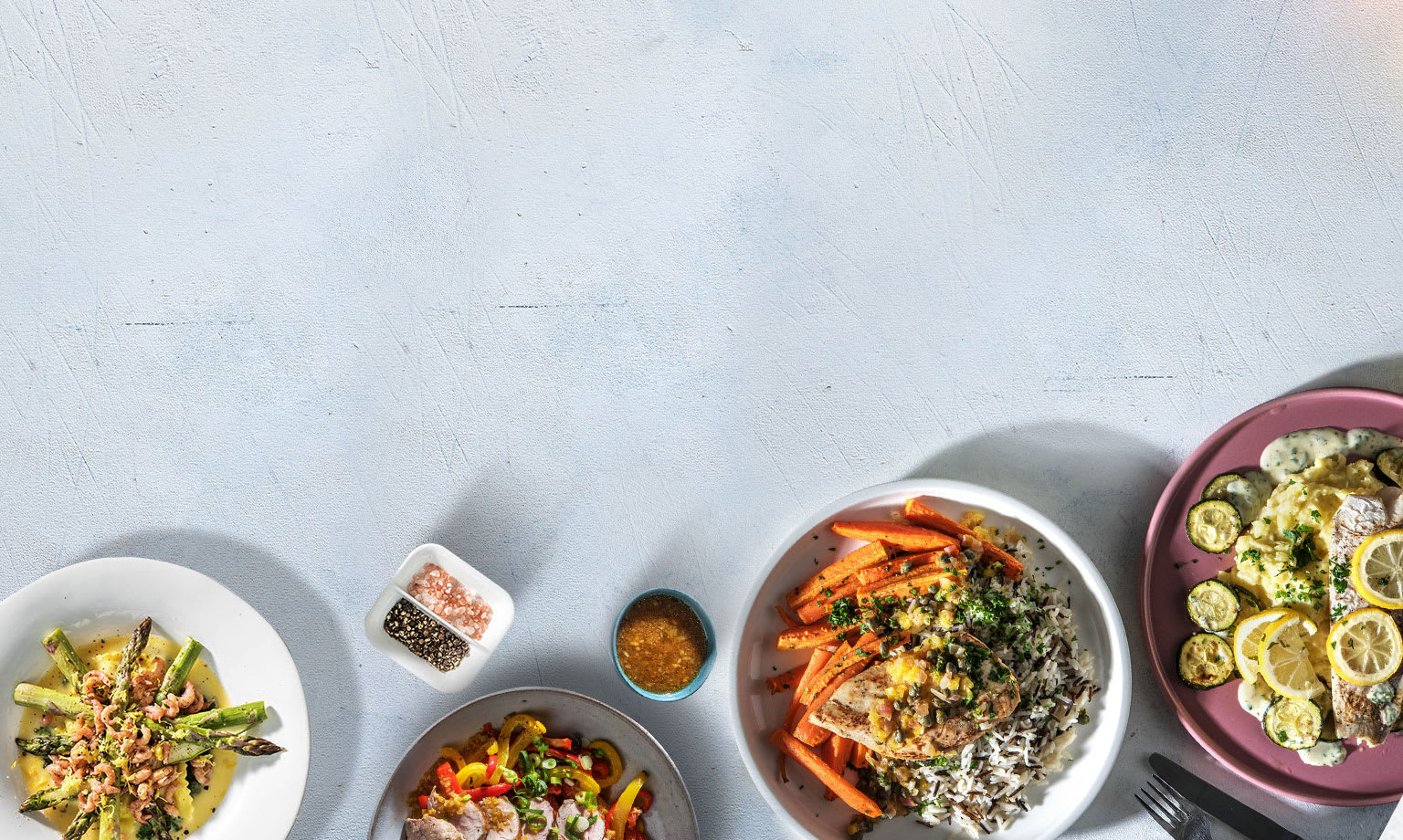 Recipes you'll love!
Get delicious recipes and all ingredients fresh on your doorstep every week!
Save up to $140