Quick and Easy Homemade Soup Recipes for Busy Bees
If you think soup is a dish that has to simmer on the stove for hours, our quick and easy homemade soup recipes are sure to be a pleasant, yummy surprise.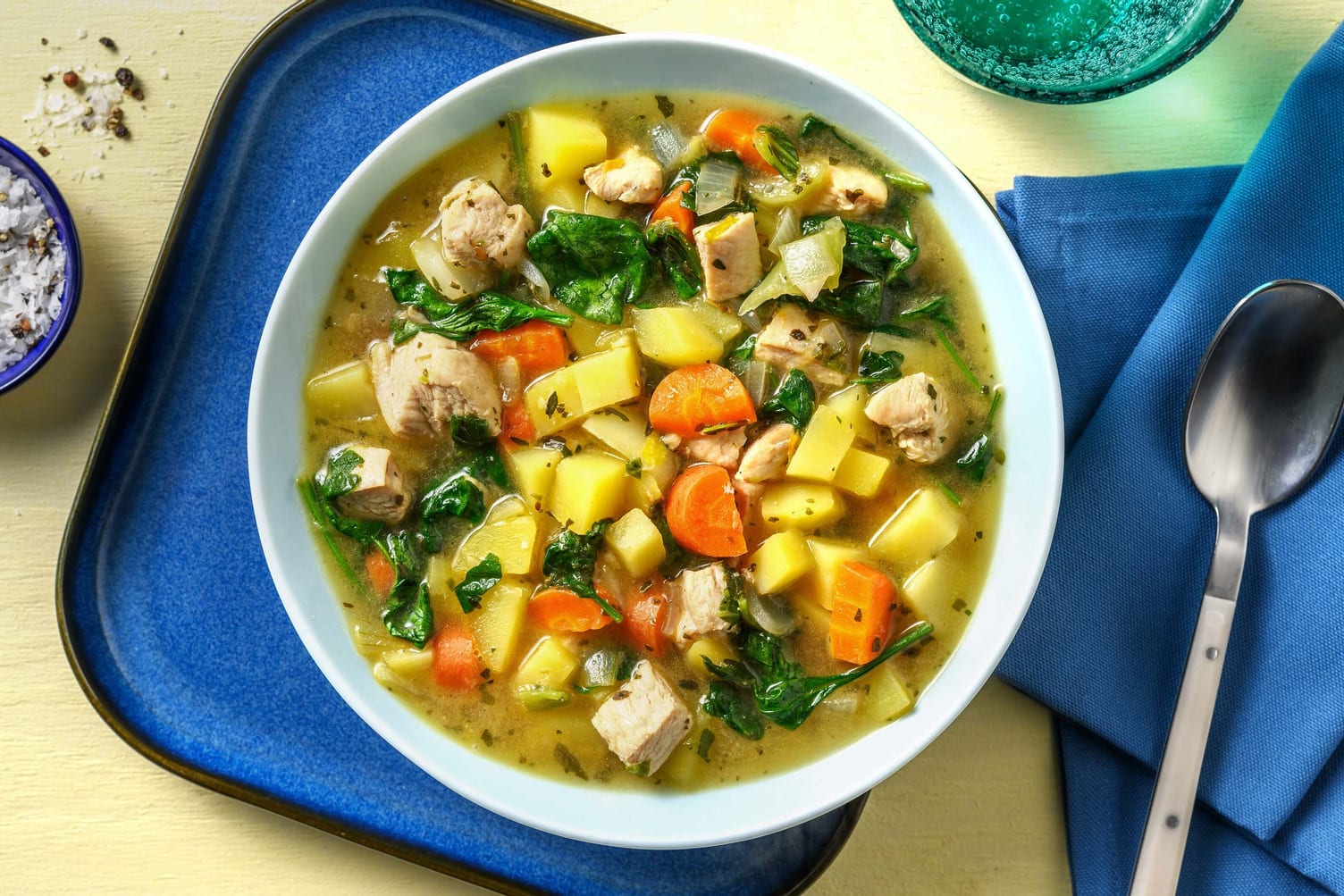 Easy and Delicious Soup Recipes to Make Your Day Cozier
Nothing is better to warm your soul on a cold winter's day than soup. Although your grandma's classic soup recipes might have taken hours of tender loving care to prepare, today's recipes have been upgraded to suit busy lifestyles. As a result, you'll find shortcuts for a quick and easy homemade soup served up piping hot in less than 30 minutes. With such a wide variety of recipes available you can soup it up any day of the week.

Soup is so popular and such a healthy choice it is celebrated on National Soup Day. Whether you want something rich and decadent like a velvety cream soup, or prefer something heavier on the vegetables instead of the calories, soup is a dish with endless possibilities.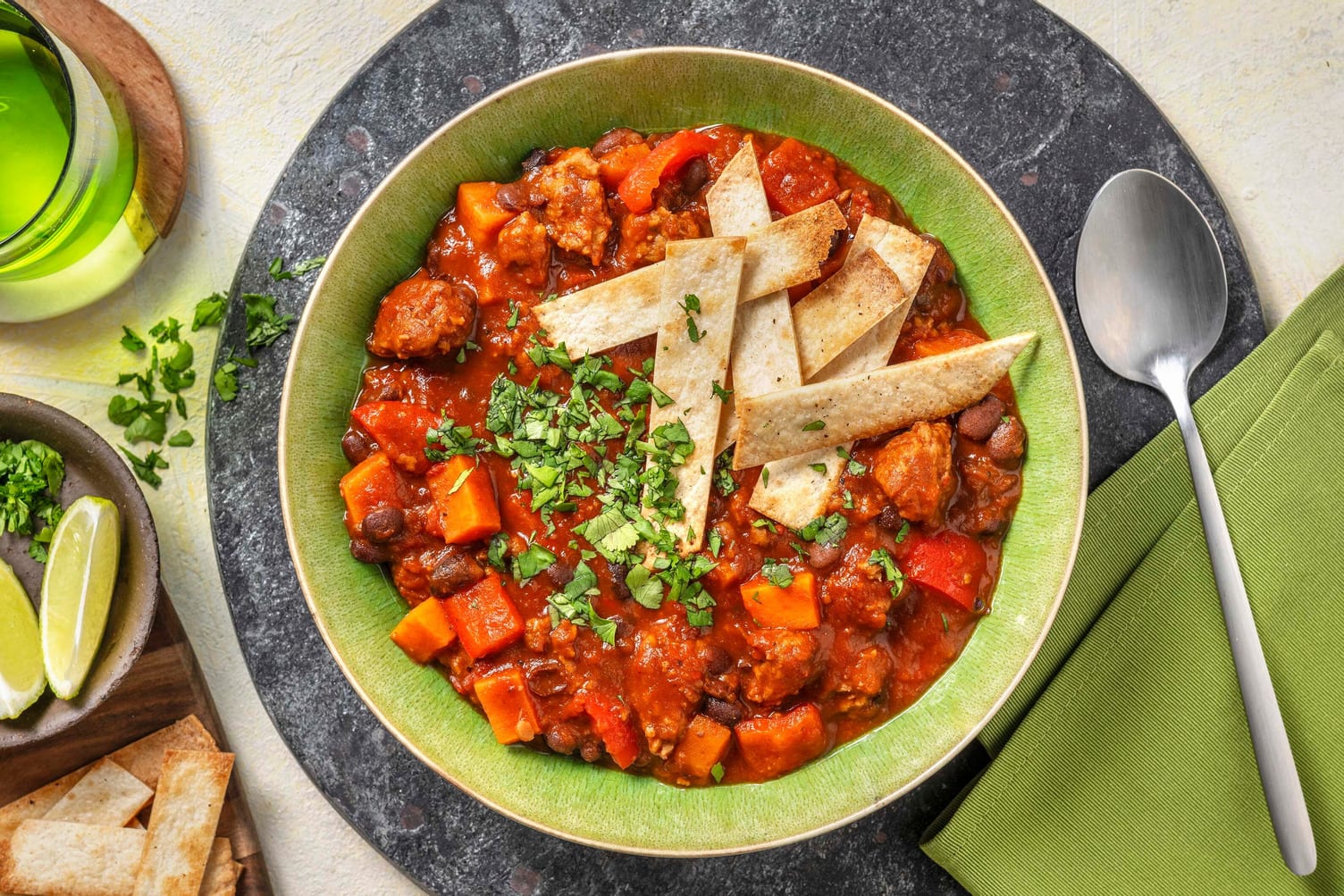 Soup Glorious Soup!
If there's ever been a dish that will have them asking for more, it's soup glorious soup. Soup is one of the healthiest meal choices allowing you to add to the pot based on your dietary needs and preferences. It is also winter-friendly, with many fresh ingredients available through the fall and winter months from root vegetables to flavourful squash. Broth keeps you hydrated while providing protein, a very important element of hearty soups. Adding plant-based protein such as lentils, kidney beans, split peas and chickpeas is easy. You can also indulge in rich meaty soups, or soups with healthy seafood such as shrimp and fish.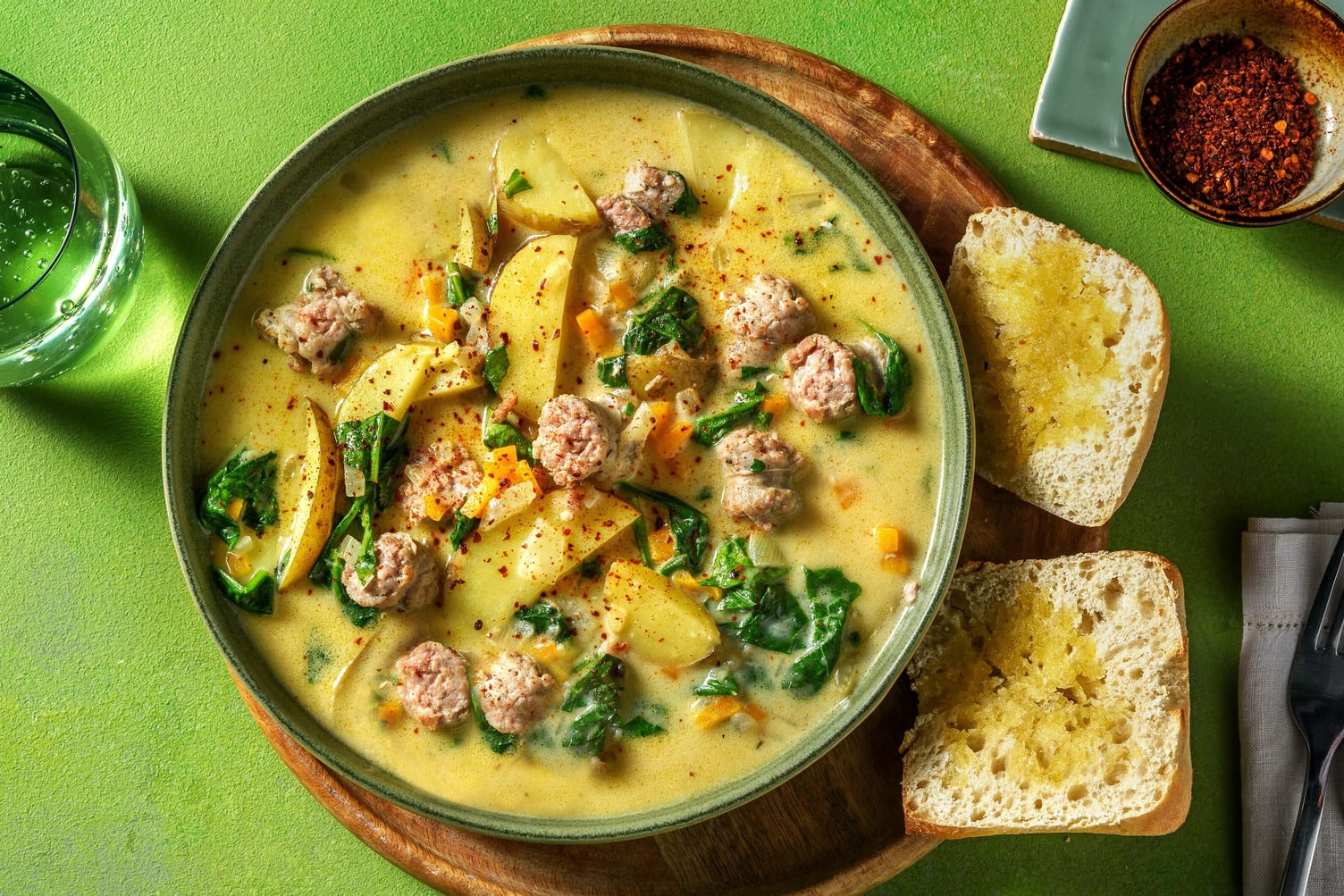 Warm and Nutritious Soup-y Goodness
There are also health benefits from unexpected ingredients such as coconut milk, which contains nutrients like magnesium, manganese, and iron. In fact, according to studies, people who eat soup more often benefit from a higher intake of healthful fibre, vitamin A, magnesium, iron and potassium. Let's not overlook adding some dark greens into the pot for even more vitamins and minerals. While you might think cream soups are far too rich and fattening, cream is a very acceptable ingredient for many protein diets such as keto. Cream soups combined with healthy vegetables provide fewer carbs and more dietary fat. While you probably shouldn't overindulge in these decadent delights, they still provide healthy ingredients in a very pleasing way.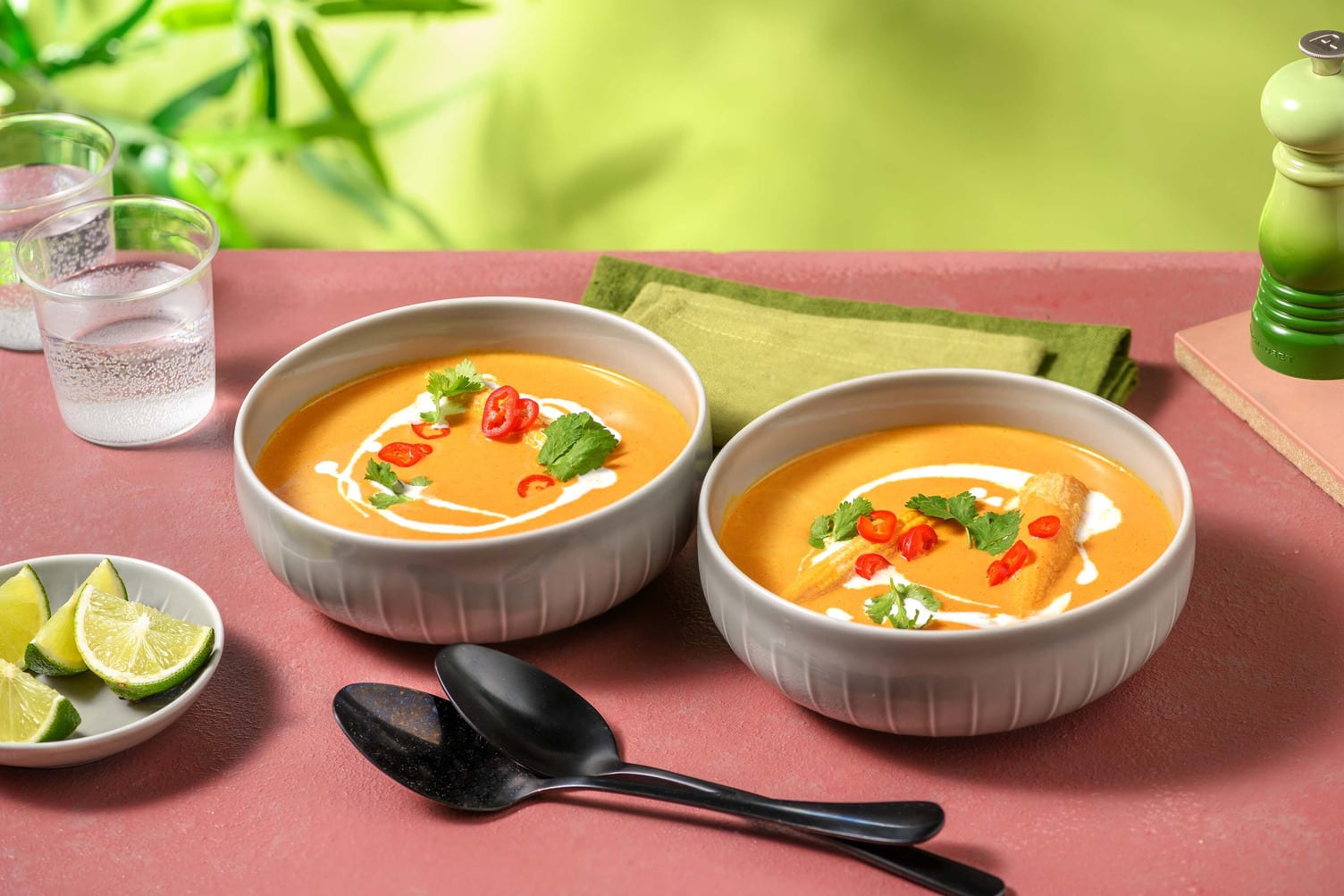 Delicious Soups You Haven't Tried Before
The beauty of soup is that you never run out of ideas. HelloFresh chefs have an ongoing, very healthy relationship with soup because they know they are both crowd-pleasing and diverse. New and exciting recipes can be added to the menu every season, as the fresh ingredients available throughout the year offer ever-changing inspiration. We love the idea of soup because with the right blend of ingredients you can quickly create a flavourful meal packed with a hearty mix of fresh food and pantry staples. This allows us to choose between seasonally available vegetables and dried ingredients such as rich barley, protein-packed lentils, or even varieties of pasta. Incorporating nutritious ingredients is easy with soups because you can elevate the nuance of flavour with subtle hints of a long list of herbs and spices perfectly balanced with the main ingredients in the bowl. Global influences also make it easy to switch things up whether it is creamy coconut in a Caribbean style soup, or bright flavours like Thai lime leaves and basil.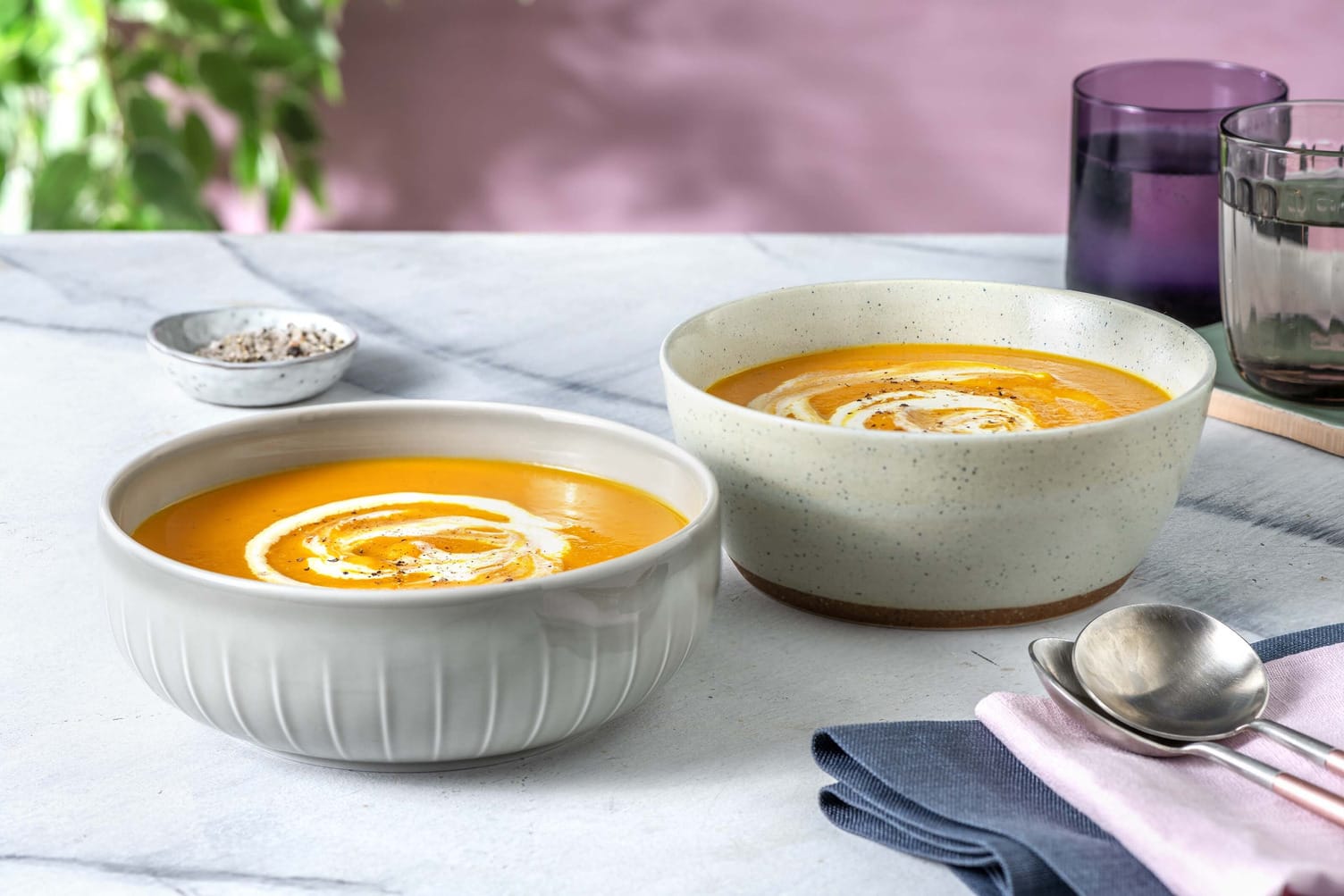 Canada's Top Soup Dishes Based on Total Online Searches and YouTube Searches
It's clear Canadians love their soup, probably thanks to our chilly falls and winters. Here are the top soup dishes Canadians were looking for to warm the cockles of their souls not to mention their frozen hands and feet:
Butternut Squash Soup: 41,400
Cream Of Mushroom Soup: 8,700
Split Pea Soup: 8,250
Cabbage Roll Soup: 5,400
Matzo Ball Soup: 5,450
Split Pea And Ham Soup: 5,410
Homemade Tomato Soup: 3,640
Lasagna Soup: 3,620
Roasted Tomato Soup: 3,640
Creamy Cauliflower Soup: 2,910
Roasted Butternut Squash Soup: 4,420
Asparagus Cream Soup: 2,400
Instant Pot Butternut Squash Soup: 2,400
Cream Of Mushroom Soup: 1,920
Instant Pot Split Pea Soup: 1,600
Curried Butternut Squash Soup: 1,300
Chicken Corn Soup: 1,050
Vegan Butternut Squash Soup: 1,000
Split Pea Soup With Ham: 1,000
Creamy Carrot Soup: 1,000

You don't need National Soup Day as an excuse to enjoy soup, but it's a good place to start.
Easy and delicious recipes
Check out more tasty recipes
Get excited every evening!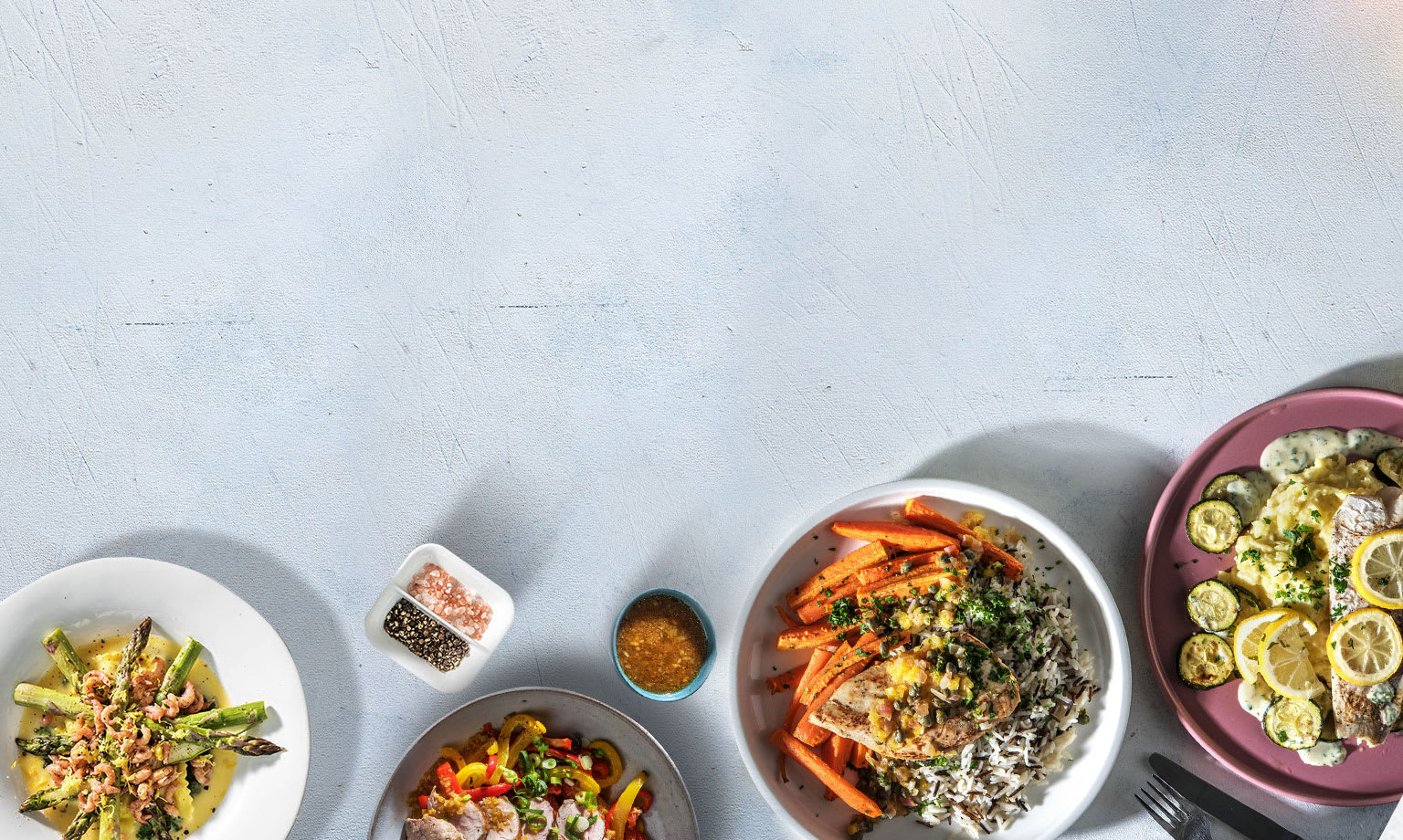 Recipes you'll love!
Get delicious recipes and all ingredients fresh on your doorstep every week!
Save up to $140