Hamburgers - Quick and Easy Recipes for Burgers
Who doesn't crave a mouthwatering, juicy burger every now and then? This go-to favourite is a super indulgence that can be served up in classic style or stacked high with decadent toppings. Here we salute the mighty burger in all its glory.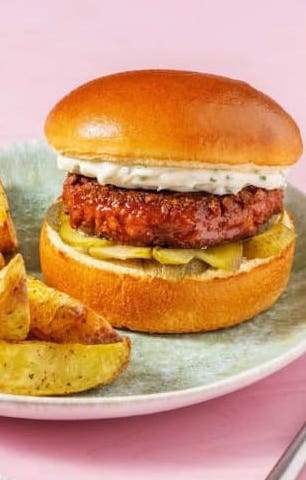 Hamburgers - So Versatile, You Can Eat a Different Burger for Each Day of the Month
The burger is no longer ruled by beef, with every possible iteration available to tempt even the healthiest diehard vegans. These days you can even go bun-less if you want! It doesn't take much to create your ideal burger served up to suit your own desires or your own dietary needs. Beyond Meat® burgers even provide a plant-based alternative that will never leave you wanting, especially when using a tempting recipe like our HelloFresh chefs' twist on the BBQ Ranch Burger. No one will be asking "Where's the beef?" once they bite into this Beyond Meat® beauty smothered in smoky BBQ sauce, homemade ranch and all the fixings between a soft, delicious bun. Burger patties can be anything you want them to be from turkey to pork and from luscious lamb to bison – there's truly no end to a burger's potential to create unique, one-of-a-kind meals in your own kitchen.
#NationalHamburgerMonth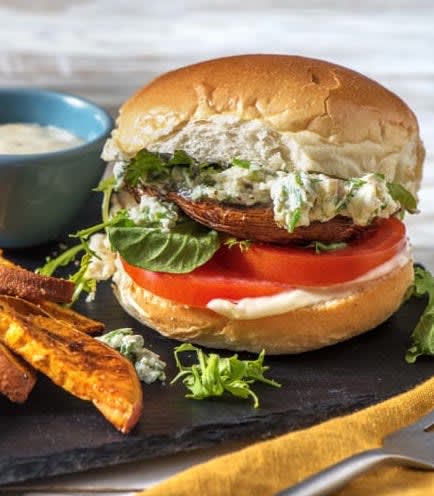 Canada's Crowd-Pleasing Hamburger Recipes Based on Total Online Searches and YouTube Searches
| Hamburger Recipes | Online Searches |
| --- | --- |
| Boogie's Burgers | 6,600 |
| Black Bean Burgers | 5,440 |
| Woodshed Burgers | 5,400 |
| Turkey Burger | 4,440 |
| Turkey Burgers | 4,490 |
| Portobello Mushroom Burger | 2,450 |
| Clive Burger | 1,900 |
| BBQ Burger | 1,640 |
| Lamb Burger | 1,310 |
| Krave Burger | 1,000 |
| Les Trois Garçons | 1,000 |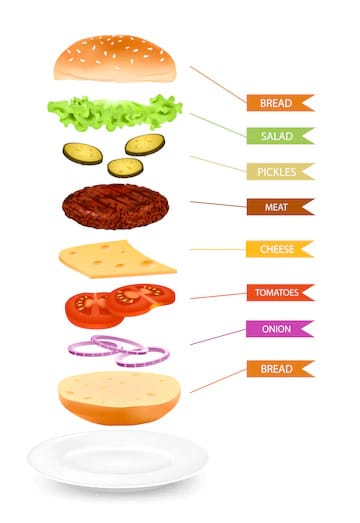 Hamburgers Are the Perfect Meal for Beginner Chefs
Whether you simply use ground beef formed into patties, fried to perfection and topped with cheese and your favourite condiments, or finesse your burger magic with a little imagination, the basics of the hamburger are simple:


Patty: The patty is the star of the show whether you choose meat, poultry or fish, or plant-based options such as Beyond Meat®, portobello mushrooms, eggplant, cauliflower steaks and more.
Bun: The bun holds everything together while allowing people to eat their meal with their hands.
Cheese: While not a must, cheese plays an important role for cheese lovers.
Condiments: Everyone has their preferred combination of condiments which traditionally include mustard, ketchup, mayonnaise and, for some, relish. However, today, toppings are used to really ramp up the flavour profile from fancy aiolis to chutneys and from sriracha to whacky yet popular peanut butter.
Toppings: Toppings are anything else added to the burger such as pickles, lettuce, onions, and tomatoes. Today anything goes – from fried eggs to mushrooms and from onion rings to mac 'n cheese!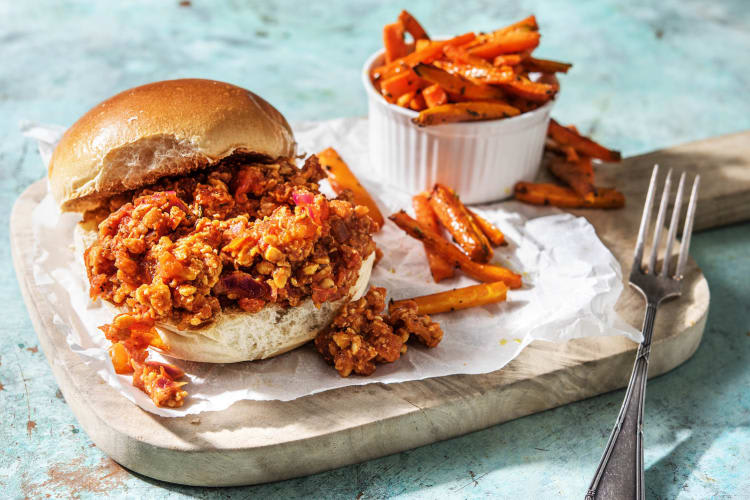 Canada's Most Popular Hamburger Toppings Based on Total Online Searches and YouTube Searches
| Hamburger Toppings | Online Searches |
| --- | --- |
| Chilli | 50,100 |
| Cheese | 42,200 |
| Guacamole | 41,900 |
| Mushrooms | 41,200 |
| Avocado | 34,100 |
| Tomato | 23,200 |
| Pickles | 22,400 |
| Bacon | 19,800 |
| Basil | 18,300 |
| Jalapenos | 18,110 |
| Mayonnaise | 16,000 |
| Onion | 15,900 |
| Lettuce | 15,250 |
| Mustard | 11,500 |
| French fries | 10,500 |
| Ketchup | 10,500 |
| Mozzarella | 10,400 |
| Blue Cheese | 10,200 |
| Hot Sauce | 10,000 |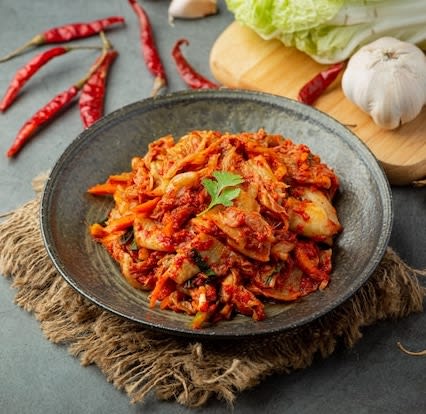 Redefine Hamburgers With Healthy Toppings
As mentioned above, toppings play a major role in your burger's flavour and the possibilities are endless. We're seeing a trend towards healthy toppings such as:

Hummus
Kimchi
Coleslaw
Fried mushrooms
Various greens such as kale, arugula, spinach, watercress, etc.
Various pickles from beets to carrots and green beans to cauliflower
Salsa
Yogurt/tzatziki
Halloumi cheese
Sauerkraut
Fruit such as figs, pears, pineapple
Grilled veggies such as red peppers, eggplant, zucchini
Bruschetta
Roasted garlic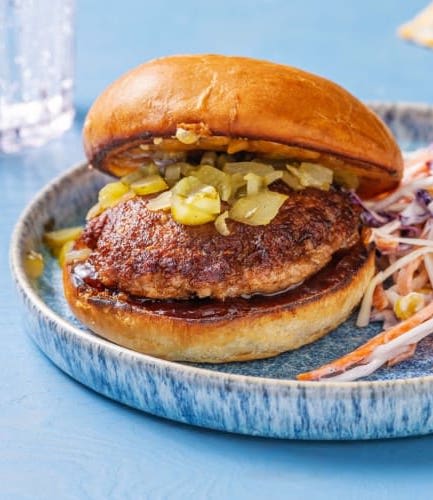 Make Your Burger on the Grill, in a Pan or in the Air Fryer
Burgers are not just versatile in their ingredients, but also in the way they're prepared. That leaves the door wide open for cooks who can whip up burgers the best way they know how. Whether it's on the grill, in a pan, broiled, or even in the air fryer, all you need is the right recipe to make burger history. HelloFresh's chefs are always cooking up new burger ideas including:


The Only Bad Burger Is the One You Didn't Eat
And we all know this is true! Don't deny your burger cravings. We've got the recipes you need to create mouthwatering burgers with our ready-to-cook meal kits so that you can get all the yum you can handle, served on a bun! Order your HelloFresh menu now!
Easy and delicious recipes
Check out more tasty recipes
Get excited every evening!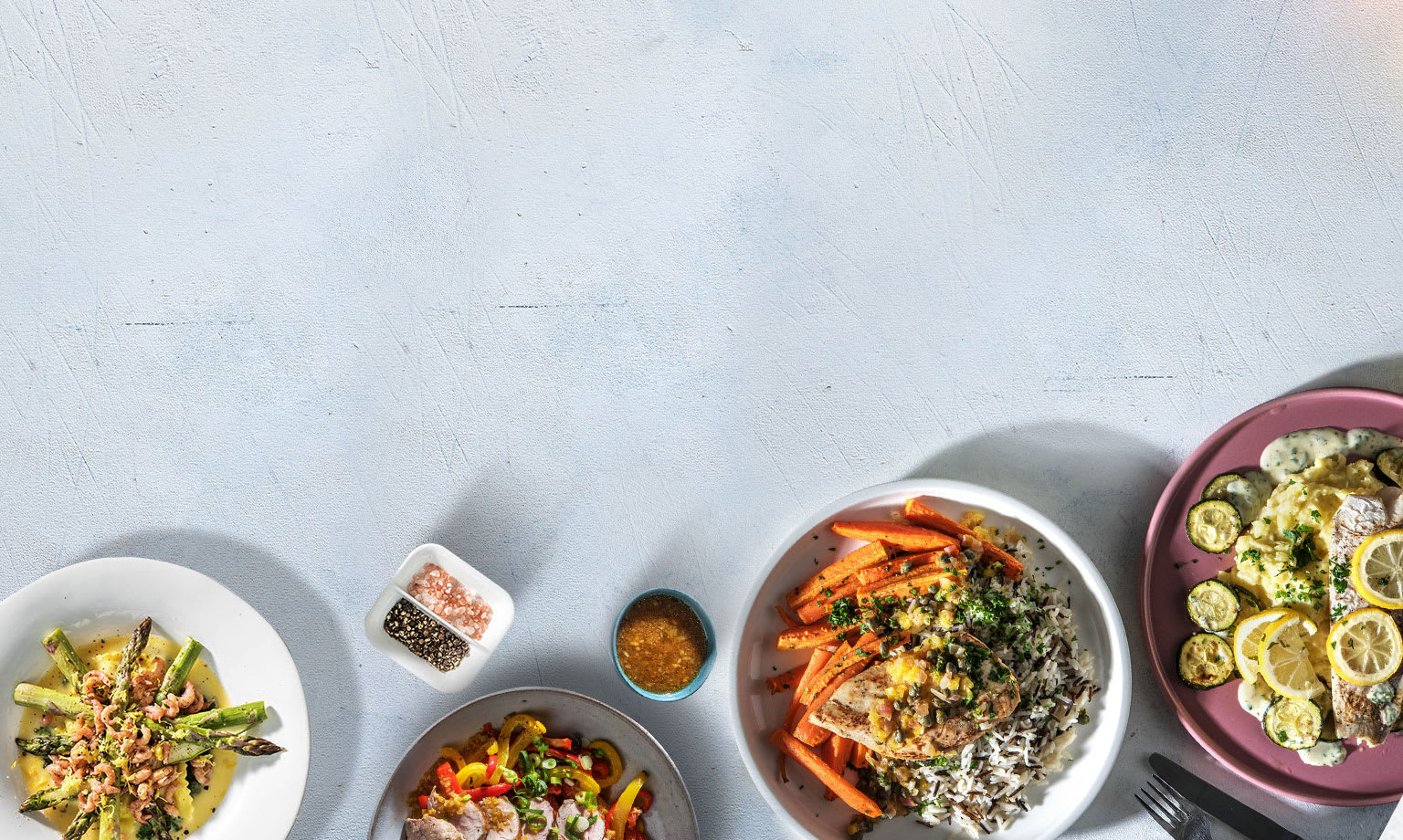 Recipes you'll love!
Get delicious recipes and all ingredients fresh on your doorstep every week!
Save up to $140