Mexican recipes
Looking for Mexican recipes? We've got you covered with a wide variety of simple, delicious, and easy-to-follow options you'll love.
Fiesta Like There's No Tomorrow With Popular Mexican Recipes For Cinco de Mayo
Welcome spring with the fresh, spicy, and exciting flavours of Mexico, and pair your Mexican feast with your favourite Margarita to set your taste buds alight! Let HelloFresh inspire your celebrations with easy-to-prepare meals delivered to your casa!
¡Viva la fiesta! ¡Viva Cinco de Mayo!
Cinco de Mayo is the ultimate fiesta celebrating Mexican history in hand with the rich culture and flavours of our neighbours to the south. You can immerse yourself in rich Mexican culture with the familiar spices and fresh ingredients of mouth-watering Mexican cuisine from HelloFresh.

Our chefs have created meals with the flavours of Mexico so you can celebrate Cinco de Mayo with minimum effort. Our grocery delivery service features a long menu of tempting Mexican creations you can serve up for your Cinco de Mayo-inspired gatherings.

We've got you covered whether you can't resist a cheesy quesadilla, long for grilled shrimp tacos, prefer something beefy, or are all about vegetarian dishes brought to life with tempting spices.

Our chefs also look for calorie-smart options replacing beef or pork with seafood, veggies, or lean turkey while also considering the demands of lower carb intake – a popular choice for many of our customers.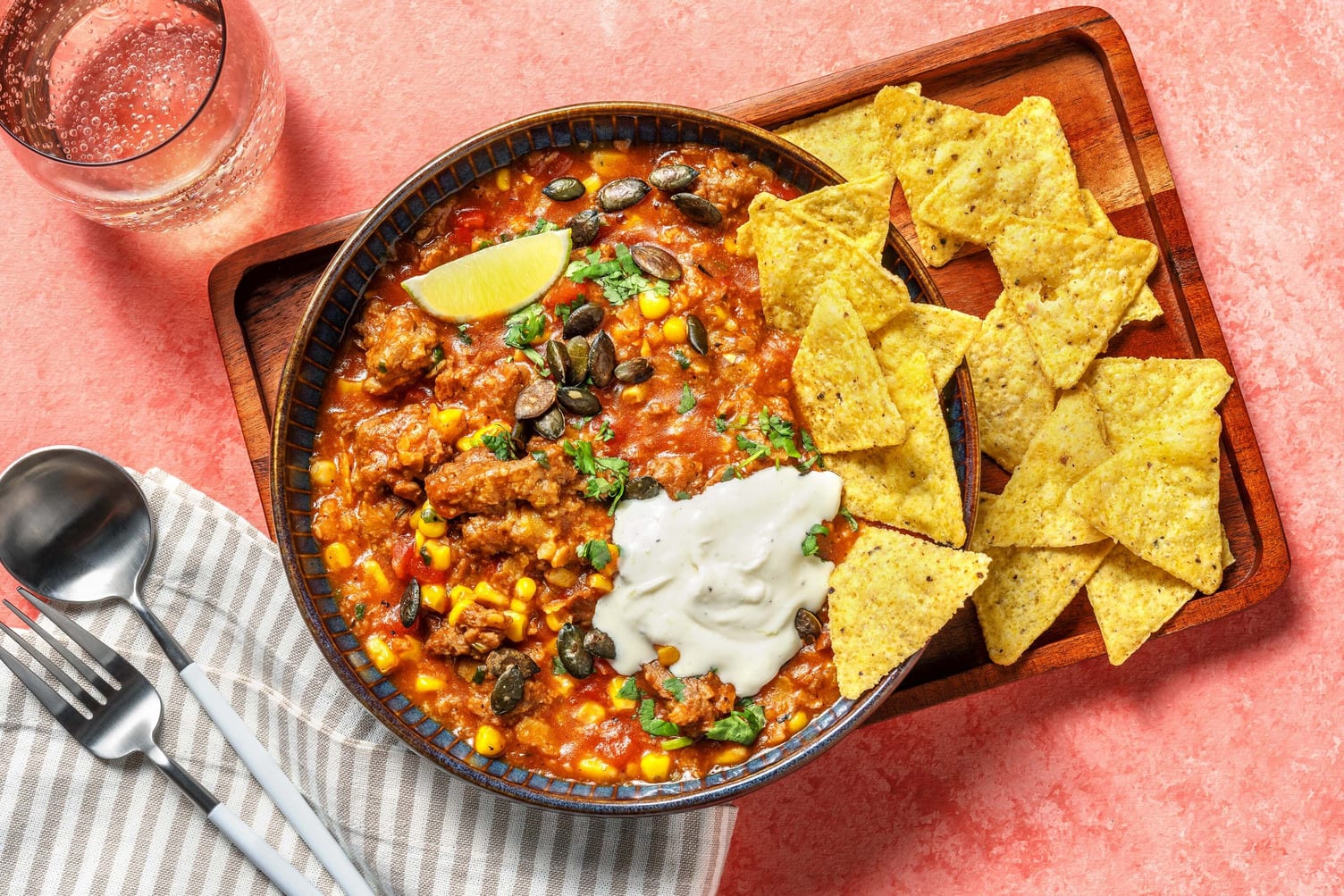 Add Some Spice to Your Life with Spicy, Sweet, and Tangy Mexican Cuisine
Whether you crave food smothered in salsa and guacamole, love the fun of messy hand-held DIY concoctions like tacos, or want to get creative with layered Mexican bowls, Mexican food offers endless possibilities, meal solutions to please your palate, and it's the perfect cuisine for adding festivity & colour to your cinco de mayo decorations.

You can whip up Mexican dishes in no time with the help of HelloFresh's easy-to-make recipes. Your crew can savour the flavours of Mexico and celebrate Cinco de Mayo with authentic meals sure to please even the fussiest eaters.

From decadent layers of luscious Mexican ingredients like Mexican-Inspired Pork Chili Bowls with Cheesy Taquitos to something lighter and calorie smart like Smart Mexican Shrimp Skillet with Avocado Salsa, our chefs spend hours creating authentic Mexican recipes you can enjoy in under 30 minutes.

Although our spicy Mexican recipes might raise temperatures, they won't raise your grocery bill with budget-friendly temptations your family will devour. Who can resist cheesy, dunkable Smart Mexican Shrimp Skillet with Avocado Salsa served alongside zesty lime crema?

Don't eat meat? We've got you covered with irresistible vegetarian meals, including fan-favourite Warm Mexican-Style Bean Bowls layered with cilantro spiked rice, spicy black beans with our yummy enchilada spices topped with our tangy guacamole.

If you're more about the authentic heated flavours of Mexican street food, fire up the barbecue to grill Mexican-Spiced shrimp tacos with heat meets sweet Pineapple-Jalapeño Salsa and cooling Lime Crema to tame the spice.

Craving beef? Our mouthwatering Mexican Beef and Queso Fajitas topped with fresh Tomato Salsa will satisfy the meat lover in you. This classic blend of tender beef sauteed with sweet peppers and onions is packed with Mexican spices, creating a Cinco de Mayo celebration in your mouth.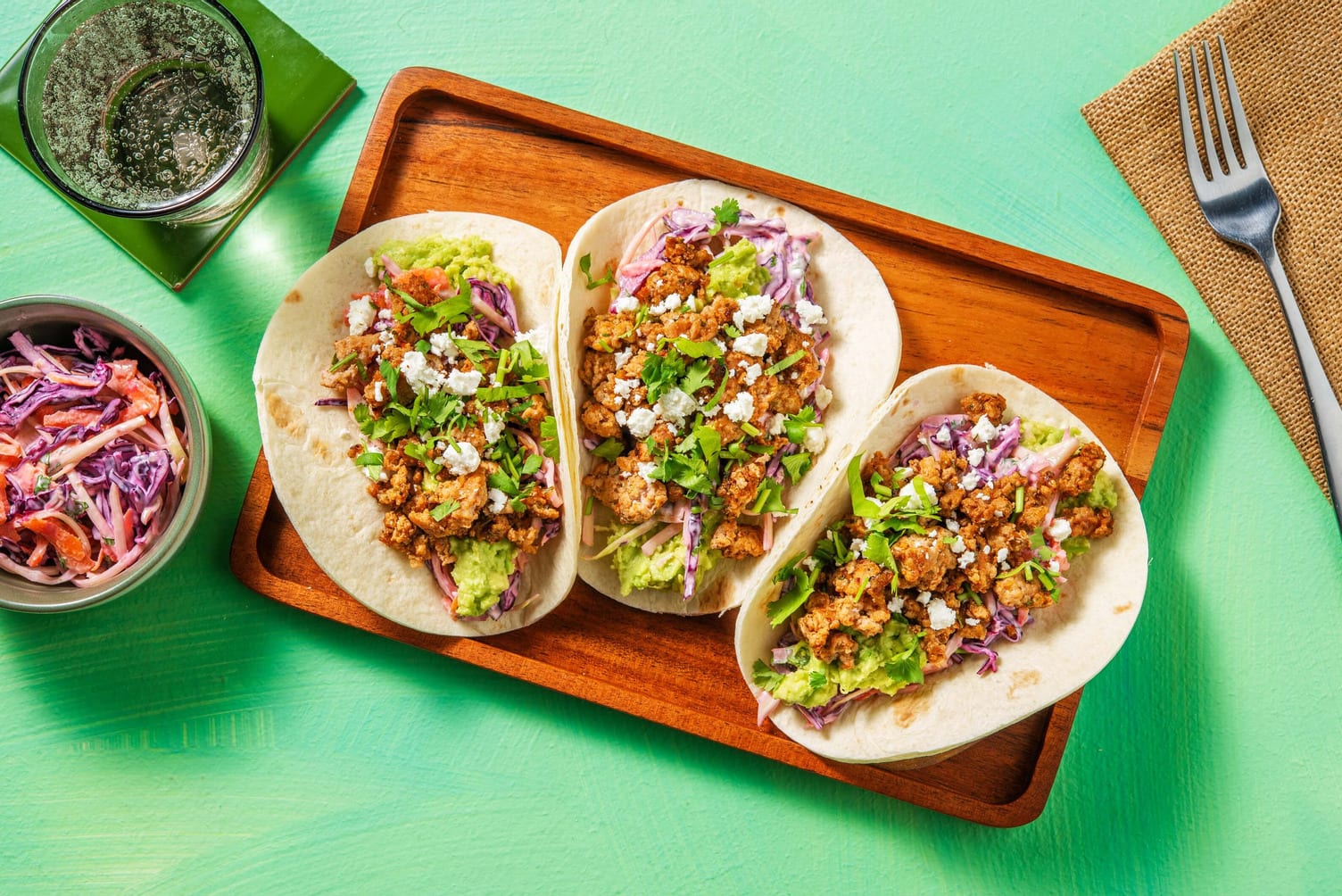 Canada's Favorite Mexican Dishes Based on Total Online Searches and YouTube Searches
| Mexican recipes | Online Searches |
| --- | --- |
| pico de gallo | 40750 |
| guacamole | 28500 |
| churros | 27800 |
| enchiladas | 27350 |
| nachos | 23100 |
| salsa | 20900 |
| tamales | 15050 |
| fajitas | 15050 |
| chimichanga | 12250 |
| huevos rancheros | 10150 |
| chilaquiles | 9970 |
| pozole | 8160 |
| birria | 5410 |
| chicken quesadilla | 4470 |
| elote | 4420 |
| tacos al pastor | 3800 |
| tostadas | 3640 |
Margarita Mania: The Perfect Party Starter
What Mexican celebration would be complete without a thirst-quenching Margarita to kick off your ultimate Cinco de Mayo experience? Margaritas are the drink of Mexico with a blend of tequila, triple sec, and lime juice, served icy cold as the ultimate cool-off on a hot summer day.

Our classic signature Margaritas
are the only accompaniment for the spicy flavours of Mexico. Our mixologists have gone all out with this creative Margarita recipe that is sure to wow your taste buds.
Enjoy the refreshing taste of summer memories conjured up with our watermelon and basil-infused Margaritas and the unexpected but purely pleasing combination of fresh cucumber, jalapeno, and cilantro.

We also offer Canadian-inspired margaritas such as our blueberry cocktail alongside the Caribbean warmth of mango and chilli; you're sure to ramp up your desire for spicy Mexican food while sipping these party starters.

The key to the perfect Margarita is top-shelf tequila blended with fresh lime juice as your base. These are the must-have ingredients to quench your thirst for that classic Margarita flavour.for a classic Margarita. From there, the sky's the limit on what you can add to this famous Mexican cocktail.

Whether you stick with the classic triple sec mix and swap out the fruit or replace the triple sec with a different liqueur such as Grand Marnier, you'll need to proceed with caution, as it's almost impossible to enjoy just one! The key is to enjoy Margaritas with a hearty Mexican meal, made all the easier with HelloFresh's grocery delivery and meal plans.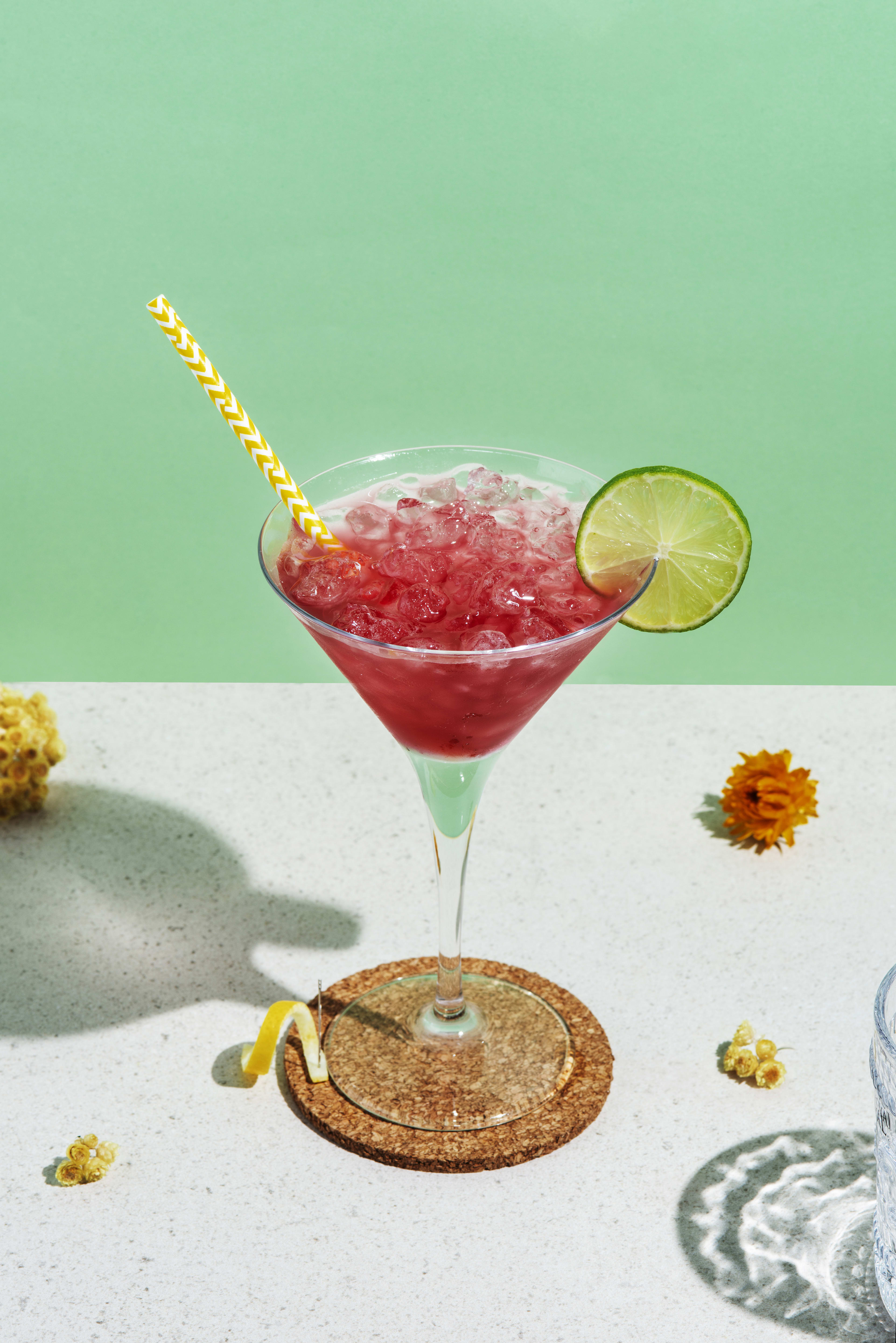 Canada's Favorite Flavours of Margarita Based on Total Online Searches and YouTube Searches
    <tr>
            <th>flavours of Margarita</th>
            <th>Online Searches</th>
</tr>
watermelon margarita
600
cranberry margarita
480
pineapple margarita
390
grapefruit margarita
210
passion fruit margarita
210
peach margarita
170
spicy mango margarita
170
lemon margarita
110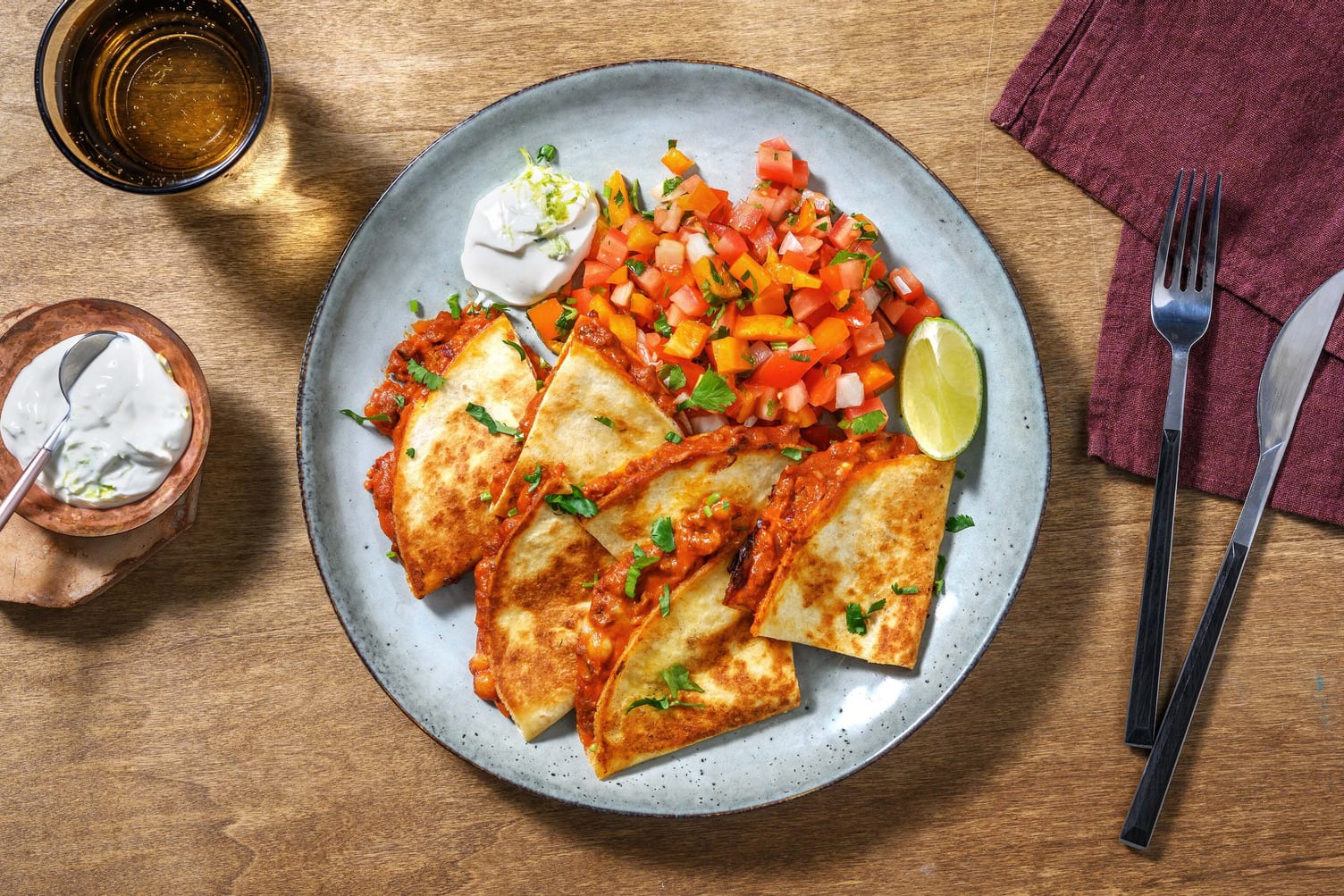 Add Some Sizzle and Style to Your Cinco de Mayo Celebration!
This is your chance to explore this colourful Mexican celebration known for its vibrant decorations and delicious cuisine.

Some tips for setting the stage for your celebration include:
Welcome guests with a signature Margarita, and be sure to have an alcohol-free option for kids and designated drivers
Turn up the heat with the spicy flavours of Mexico, but keep plenty of lime crema available to cool tortured palates
Choose colourful decorations inspired by traditional "papal picado" paper banners
Hang a bright-coloured pinata for the kids, packed with sweet treats
Leverage the self-serve idea of Mexican food with a DIY taco buffet
Create a Mexican mariachi playlist to get people dancing
Hang pretty lanterns to light up your party once the sun sets
Encourage guests or family members to dress in bright colours
Don't forget sweet treats like Margarita inspired mini key lime pie
Despite complicated layers of ingredients, spices, salsas, and your choice of fillings, your Cinco de Mayo celebration is a snap with the easy-to-order and prepared meal plans from HelloFresh.
Click here to explore our meal plans, and be sure to include Mexican-inspired dishes to celebrate Cinco de Mayo.
About the Data: The survey data is from a survey conducted by HelloFresh among Canadians and from the Google search volumes, Instagram hashtag followers, and YouTube searches.
Get excited every evening!
Get Inspired by our Mexican recipes!
Get Inspired by Our Mexican Recipes
Fresh, zesty and spicy: these are the defining characteristics of our Mexican recipes. Throw in a generous helping of melted cheese, a side of tangy salsa and a dollop of freshly made guacamole and you have the makings of an irresistible Mexican feast. HelloFresh's recipes combine traditional takes on classic Mexican recipes along with some Mexican-inspired fusion dishes, so browse through our collection to find something everyone will love.

Mexican Taco Recipes
Burritos, fajitas, quesadillas and nachos may all be strong contenders, but the most popular Mexican recipes at HelloFresh are undoubtedly our range of tacos. Tacos are small tortillas made from wheat or corn, and the list of toppings you can add to them is endless. Our Mexican recipe collection includes vegetarian options like taco bowl,meat-based options like our mexican fajitas and even exciting fusion dishes like our moo shu spice blend tacos.

Discover Our Mexican Recipes
Everything you need for your next Mexican-inspired dinner is only a few clicks away. Just browse through our quick and easy Mexican recipe collection and start cooking classics like beef burrito bowl or more unusual dishes like the taco lettuce wraps.
Looking for an even more convenient way to cook delicious Mexican recipes? Order HelloFresh to have fresh ingredients for Mexican dishes and more delivered to your doorstep.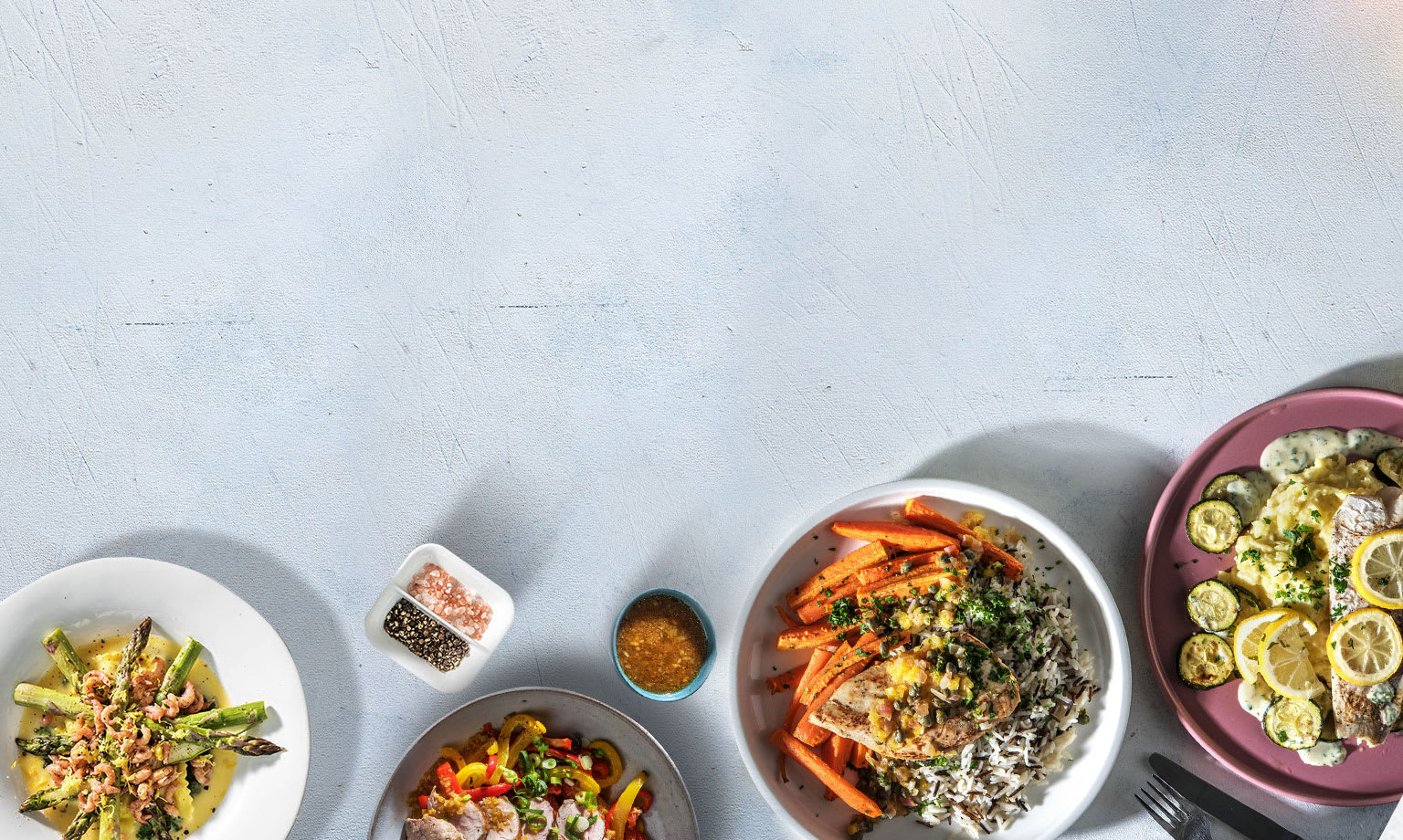 Recipes you'll love!
Get delicious recipes and all ingredients fresh on your doorstep every week!
VIEW OUR PLANS