Check out our top vegetarian recipes
Reinventing the Mushroom
Delightfully soft and chewy, with all the nutrients from blooming in nature and growing in the wild, mushrooms come in all shapes, tastes, and sizes. From sauces to sides and veggie alternatives, mushrooms pack all the star power to satisfy every craving.
Vegetarian mushroom recipes
Further Vegetarian mushroom recipes
Further mushroom soup recipes
mushroom portobello recipes
Further mushroom salad recipes
Discover Tasty Treats With Delicious Mushroom Recipes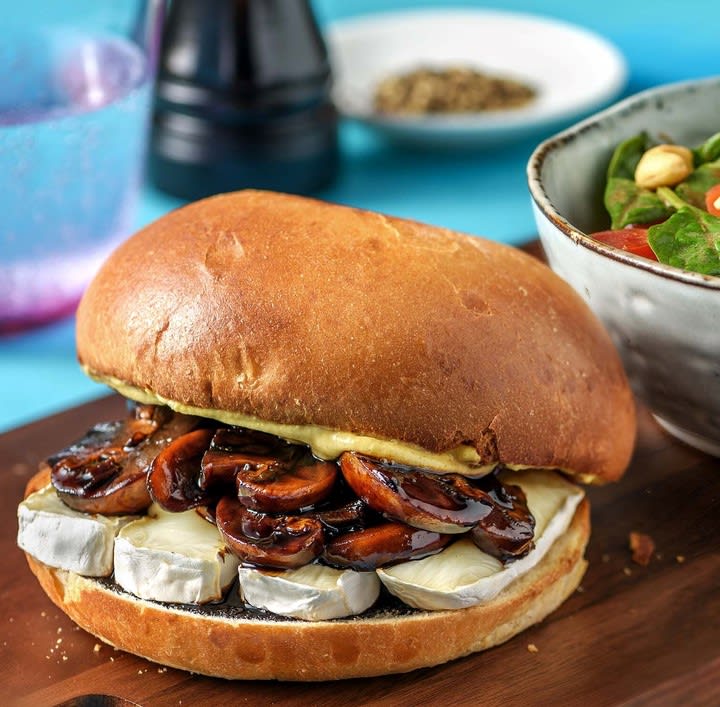 Some of the Best and Unique Mushroom Recipes
Rediscover all your favourite soups and sauces, pasta, rice, burgers, quiches, and more with mushrooms. The true soul food, mushrooms are rich in hearty flavours and warm, earthy tones — a perfect combination of chewy texture and filling content at the heart of good food.

What's your go-to mushroom recipe? If you're finding yourself just topping baked chicken or pizza with the same buttons and stems, it's time to reinvent mushrooms as the star of the dish for a truly nourishing, satisfying, and delightful bite.

Do more with mushroom, and savour it all with all-new, surprisingly delicious takes on this powerful protein. Warm up with soup, and reinvent classic comforts like pasta, burgers, and pizza with a mushroom base. Relive childhood memories with home-cooking-inspired casseroles and quiches, or channel your wanderlust to Italian food heaven with mushroom risotto. Rediscover classics like beef stroganoff and creamy chicken filets topped off with mushrooms simmered to perfection.

Want to take your love of mushrooms to a whole new level? Delight your palate with a brand new take on the classic ingredient. Try stuffed mushrooms with brie or sausage for appetizers, or add it to your morning frittata or all-vegan quinoa. From redefining all your comfort foods, to all-new dishes and healthy recipes, there's a world of mushrooms to discover — and the perfect recipe for each unique taste.

Canada's Top Mushroom Dishes Based on Total Online Searches and YouTube Searches
Looking for your own go-to mushroom mix, or ready to try an all-new hearty, juicy bite? Check out what Canadians are making with mushrooms — and all the ways they're transforming this precious protein into the real star of the most memorable meals.

Mushroom risotto (15100)
Mushroom soup (10400)
Mushroom soup recipe (5480)
Pasta with Mushrooms (4400
Mushroom Sauce (3750)
Portobello Mushroom Burgers (2910)
Mushroom risotto recipe (2410)
Chicken Mushroom Recipes (2400)
Creamy Mushroom Sauce (1910)
Chicken mushroom soup (1610)
Tuna casserole with mushroom soup (1600)
Mushroom Pizza (1300)
Pork chops and mushroom soup (1020)
Vegan mushroom soup (1020)
Instant pot mushroom risotto (1010)
Beef stroganoff with mushroom soup (1000)
Mushroom Burgers (1000)
Mushroom risotto instant pot (890)
Baked Mushroom (730)
Mushroom Quiche (730)
Vegan mushroom risotto (720)
Mushroom Stew (550)
Portobello mushroom pizza (490)
Chicken with Creamy Mushroom Sauce (480)
Sausage-Stuffed Mushrooms (480)
Best mushroom risotto (400)
Chicken and mushroom soup (400)
Capricciosa Pizza (400)
Easy mushroom risotto (390)
Wild mushroom risotto (390)
Chicken mushroom risotto (330)
Creamy Mushroom recipes (320)
Mushroom Burgers recipes (320)
Mushroom Pies (320)
Mushroom Veggie Burgers (320)
Wild Rice and Mushroom Soup (320)
Beef mushroom stew (260)
Garlic mushroom recipe (230)
Mushroom stew minecraft (220)
Chicken and mushroom risotto (220)
Vegan Greek Salad (220)
Mushroom pizza recipe (210)
Baked Mushroom Recipes (170)
Sheet Pan Garlic Butter Mushrooms (140)
Vegan mushroom soup recipe (140)
Beef and mushroom stew (140)
Cauliflower mushroom pizza (90)
Bacon and mushroom pasta with sour cream (90)
pesto pasta with tuna and mushroom (70)
Brie-Stuffed Mushrooms (70)
Pasta with mushroom truffle cream sauce (50)
Mushroom and chickpea burgers (50)
Mushroom Stew recipes (40)
One Pot Zucchini Mushroom Pasta (40)
Mushroom Parmesan (40)
White Mushroom Pizza (30)
Cream of Wild Mushroom Soup (20)
Creamy Chicken Mushroom Soup (10)
Easy Creamy Mushrooms (10)
Garlic Mushroom Quinoa (10)
Mushroom Cheddar Frittata (10)
Mushroom and Brie Wellington (10)
Pork Chops with Mushroom Cream Sauce (10)
Poutine Burrito (10)
Salmon with Wild Mushrooms (10)
Slow Cooker Mushroom Barley Risotto (10)
Spinach and Mushroom Stuffed Chicken Breasts (10)
Mushroom Recipes You've Never Considered Before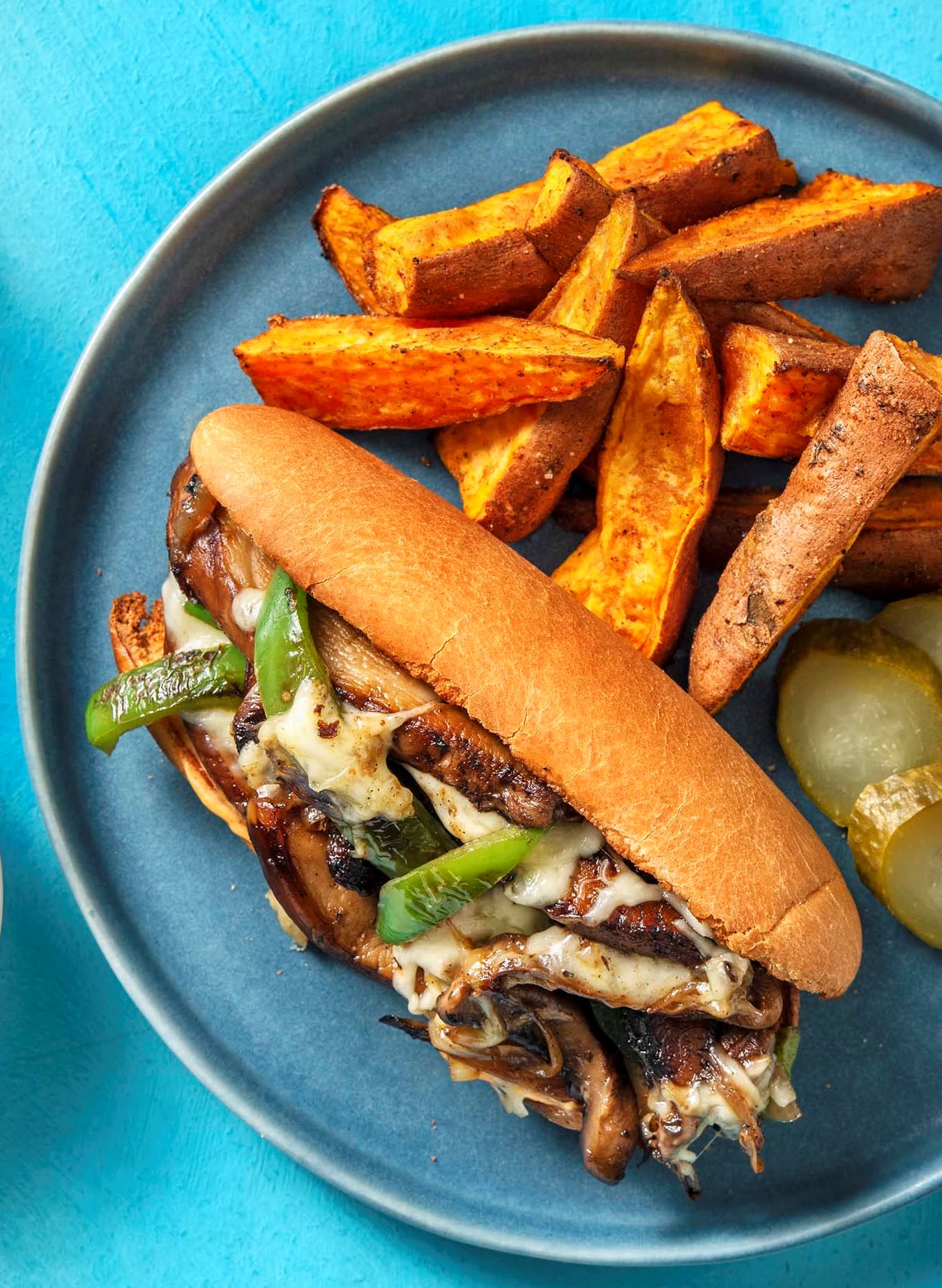 How do you like your mushrooms?
Whether you're feeling the chill, craving a hearty, healthy bite, or going meatless, mushrooms are a quick and easy fix for all your cravings. Loved for their variety and versatility, you'll never run out of mushrooms to cook — and all the ways to enjoy them.

From pizza toppings and delightfully bite-sized appetizers to soups, vegetarian dishes, and easy risotto, mushrooms are sure to fill your appetite and give you a healthy boost. And with new, fresh takes on this staple, you'll get more than toppings and garnish on classics like creamy chicken or warm stew.

Love mushrooms but running out of classics to make? We've got you covered. Our chefs at HelloFresh are always trying out exciting mushroom recipes that offer the best of earthy tones and rich flavours. Fill up on mushroom soups and sauces, risotto and wild rice, stuffed appetizers, pasta, salads, and more with our must-try recipes.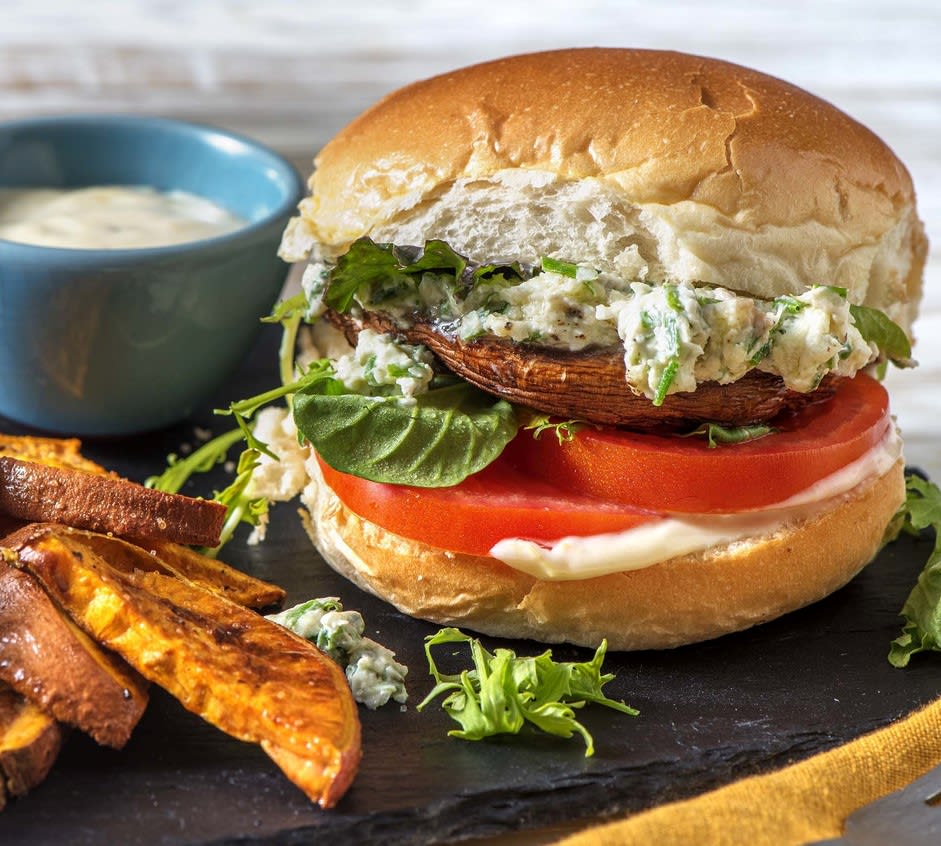 Mushroom Meals Even Your Kids Will Want to Eat
Whether it's a memorable family recipe to pass down to generations, or all-new treats even the pickiest eaters will love, mushrooms come in more than enough tastes and varieties to cook countless meals.

Looking for new mushroom dishes to whip up in the kitchen? Mushrooms make quick and easy meal prep — perfect for long, busy days, or when you're in a rut of the same recipes. From comfort foods to new, must-try additions to everyday meals, discover all-new ways to make mushrooms a classic at home.

Add a healthy boost to tried-and-tested kid favourites like burgers, pasta, and pizza. Take their love of cheeses like brie or tender, juicy staples like sausage to a whole new level when stuffed in mushrooms. Refresh and reinvent rice with a quick mushroom risotto, and warm up on cold nights with mushroom soup paired with home-cooking classics like tuna casserole and pork chops. With mushrooms in the pot, you'll never run out of recipes to try and love as a family.
What's so good about mushrooms?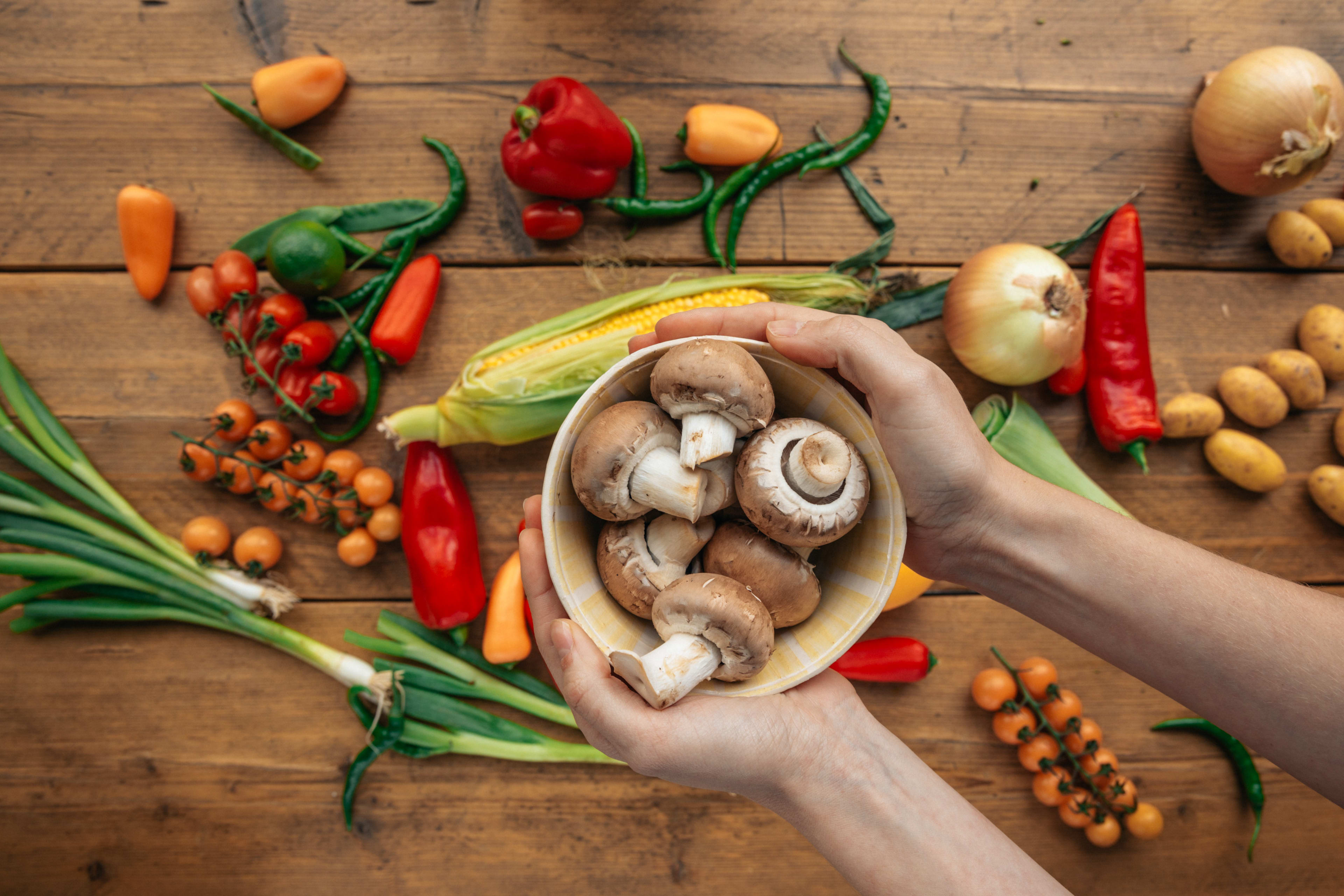 If you're looking to add a touch of fun-gi to your plate, mushrooms are the way to go
Part of the fungi family, mushrooms are used not only in food, but also in medicine. There are so many different types of mushrooms to choose from, including button mushrooms, flat mushrooms and cup mushrooms, to more unique mushrooms like oyster and enoki. Mushrooms are so versatile, that they are even used as meat substitutes in vegan dishes!


Mushrooms can be cooked in a multitude of ways, but the most popular way is to fry them in a pan with oil or butter and seasonings to add flavour to dishes like pasta, risotto, tacos or even on toast! Whether you're veggie, vegan or just love the flavour, our mushroom recipes are guaranteed to have something for you.
How to: Mushrooms - FAQs
Are mushrooms good for you?
To answer simply, yes. Mushrooms are low calorie and packed full of vitamin D and other nutrients to help keep your body feeling healthy and nourished.
How long do mushrooms last?
How long mushrooms last will differ depending on where you buy them and their expiry date etc. However, for the most part, mushrooms can last anywhere from 5 to 10 days if stored correctly in the refrigerator.
Can you eat raw mushrooms?
There is a lot of debate on whether you can eat mushrooms raw. With some forms of mushroom, it may be okay to eat them raw, but with others it is best to cook them in your preferred way first. If you're in doubt, check the packages at your local supermarket or ask a professional. With a HelloFresh delivery, you'll get a full step-by-step recipe card so you'll know exactly what to do with your mushrooms.
Is mushroom a vegetable?
Mushrooms are fungi because of the way they are grown. However, because of their nutritional density, they are often classed as a vegetable.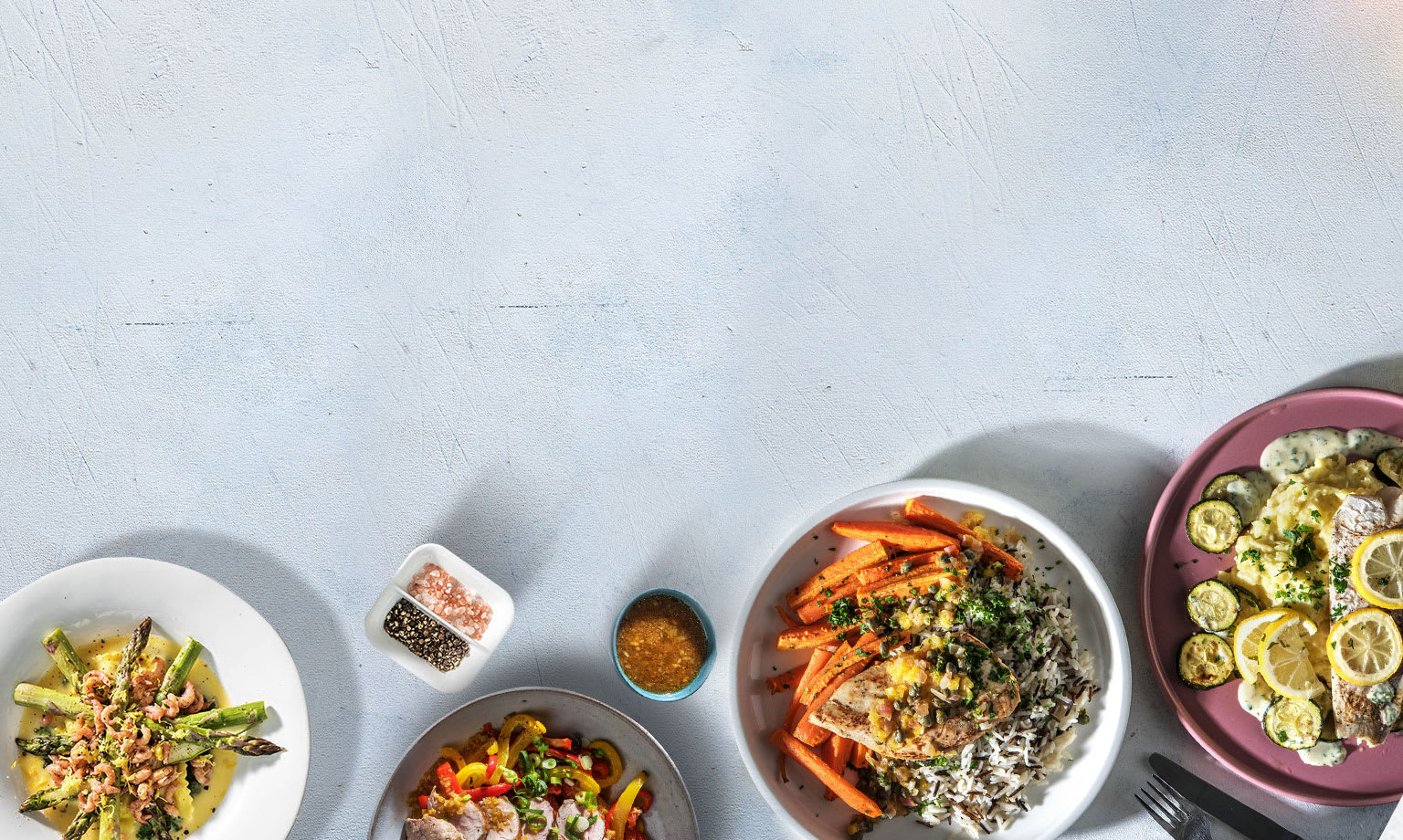 Recipes you'll love!
Get delicious recipes and all ingredients fresh on your doorstep every week!
Save up to $140