Root Vegetable Recipes That Are Anything But Routine
Find out how easy it is to use root vegetables as the ultimate side dish or heart warming main with these far from routine recipes.
Root Vegetables Don't Have to Be Boring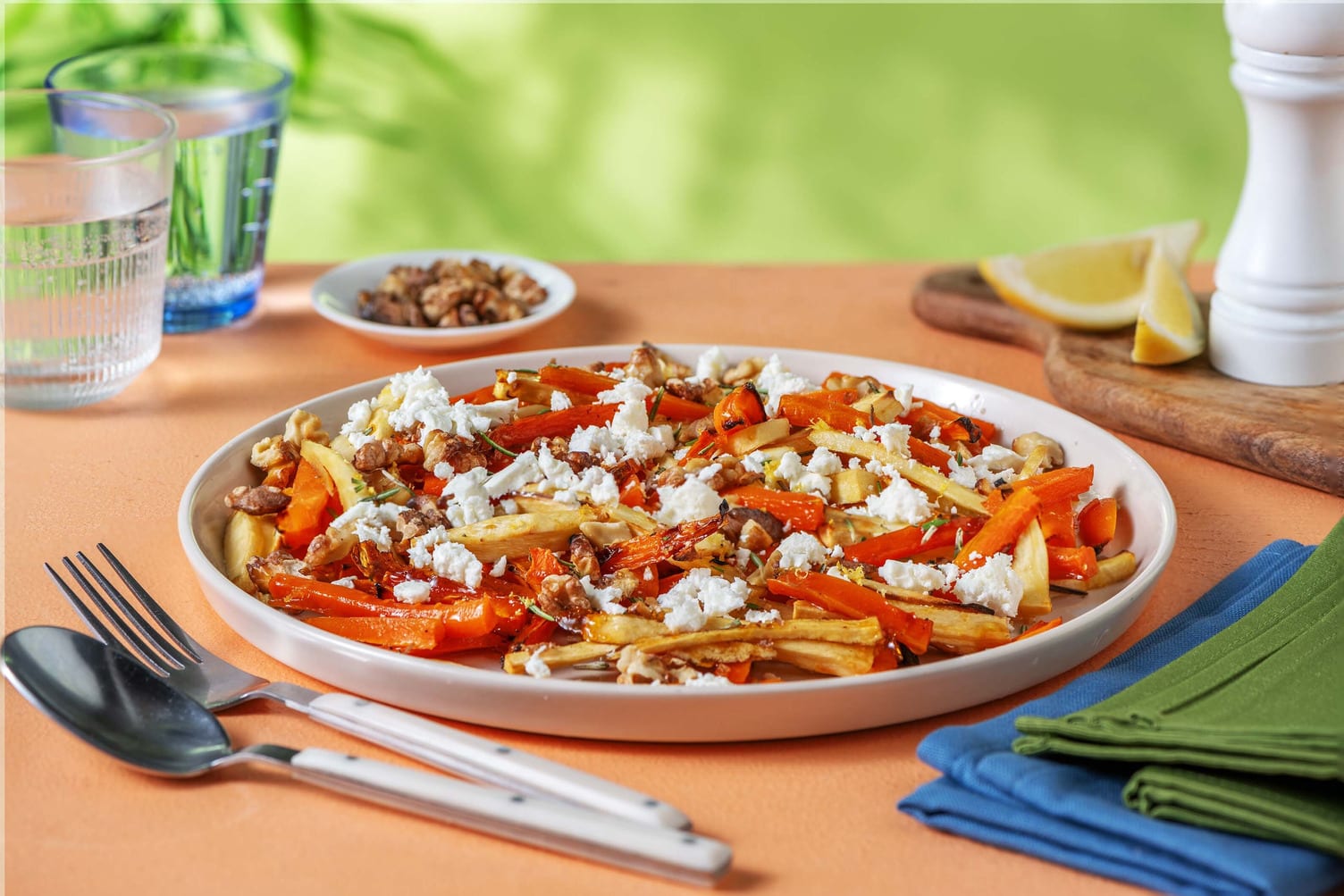 Root Vegetables Like You Haven't Seen Them Before
If you think root vegetables are boring and bland, you're really missing out. With the right recipes you can discover a whole new world of flavor to create not only tasty sides, but also some impressive main dishes. The humble root vegetable consists of a lot more choices than you might think -- it goes beyond carrots and potatoes and includes unexpected vegetables like radishes and celeriac.
Root vegetables get their name because the edible part of this hearty food grows underground; carrots, potatoes, turnips, parsnips and rutabagas are just some of the wide variety of these satisfying vegetables. Although often overlooked as super foods, many root vegetables are an excellent source of fiber and vitamins.
You'll expand your menu horizons when you get to know your root vegetables, allowing you to whip up flavorful meals with something everyone will love. You'll also find many root vegetables are surprisingly complex ranging in flavors that are sweet such as carrots, parsnips and sweet potatoes to earthy like beets and slightly spicy like radishes and turnips to creamy and rich like fingerling potatoes. It just takes a little know-how and the right recipes to create mouthwatering dishes sure to please even the fussiest taste buds.
December is Root Vegetable Month, time to celebrate these tempting vegetables traditionally enjoyed in the fall and winter.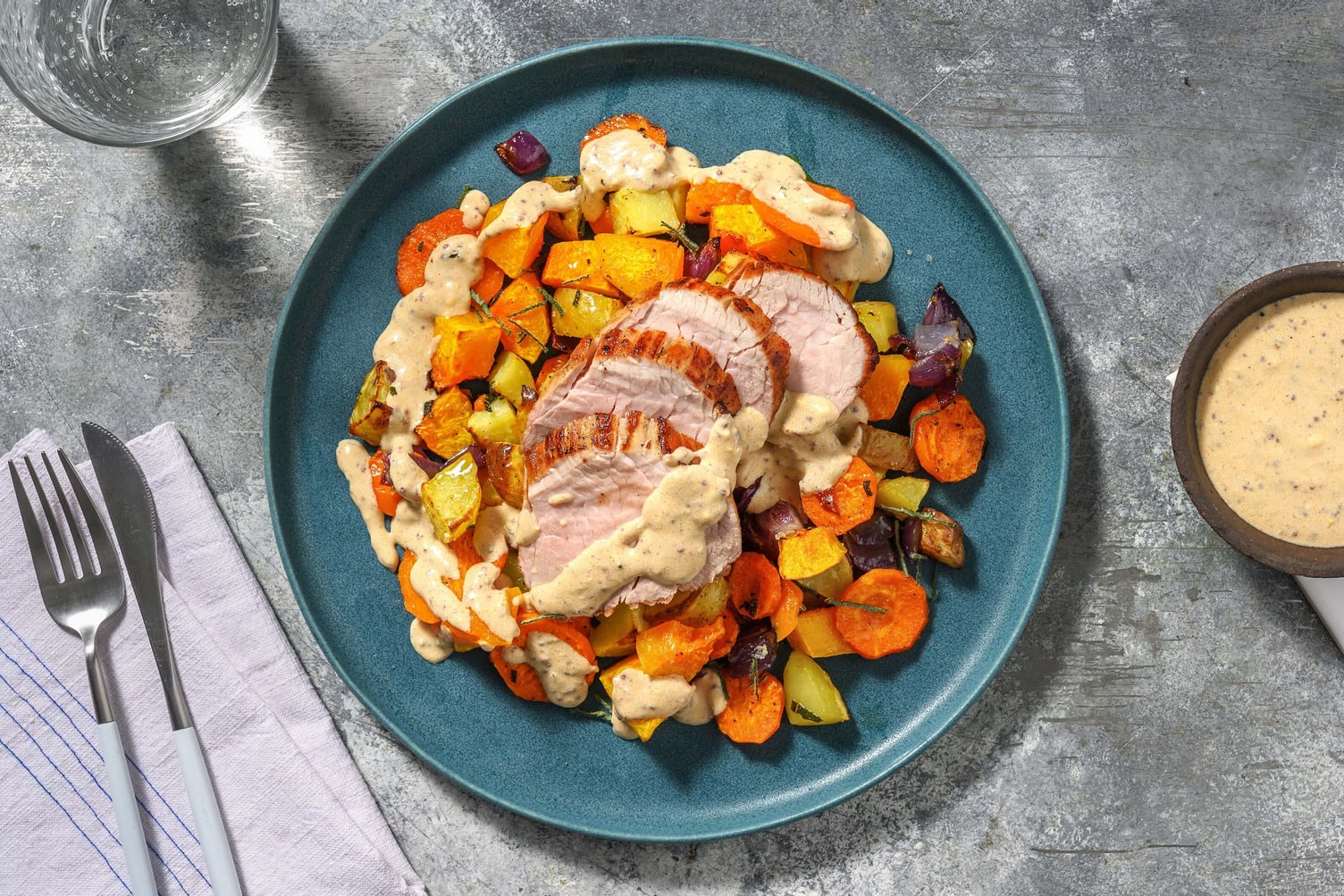 Why Root Veggies Need Love Too
Although root vegetables are often overlooked, it's hard to miss them in your local supermarket once fall arrives. In fact, they are one of the ingredients that people tend to enjoy for warmth and comfort in the cold of winter. That's because they are in season in the fall and store well into the winter months. You might associate them with hearty comfort foods such as stews and soups, but they also have high nutritious value. For example, the more colourful root vegetables such as carrots, sweet potatoes and turnips are high in cancer-fighting, eye-healthy carotenoids. Since December is the month to celebrate these vegetables, it's the perfect time to get to know them using our root vegetable recipes that are anything but routine.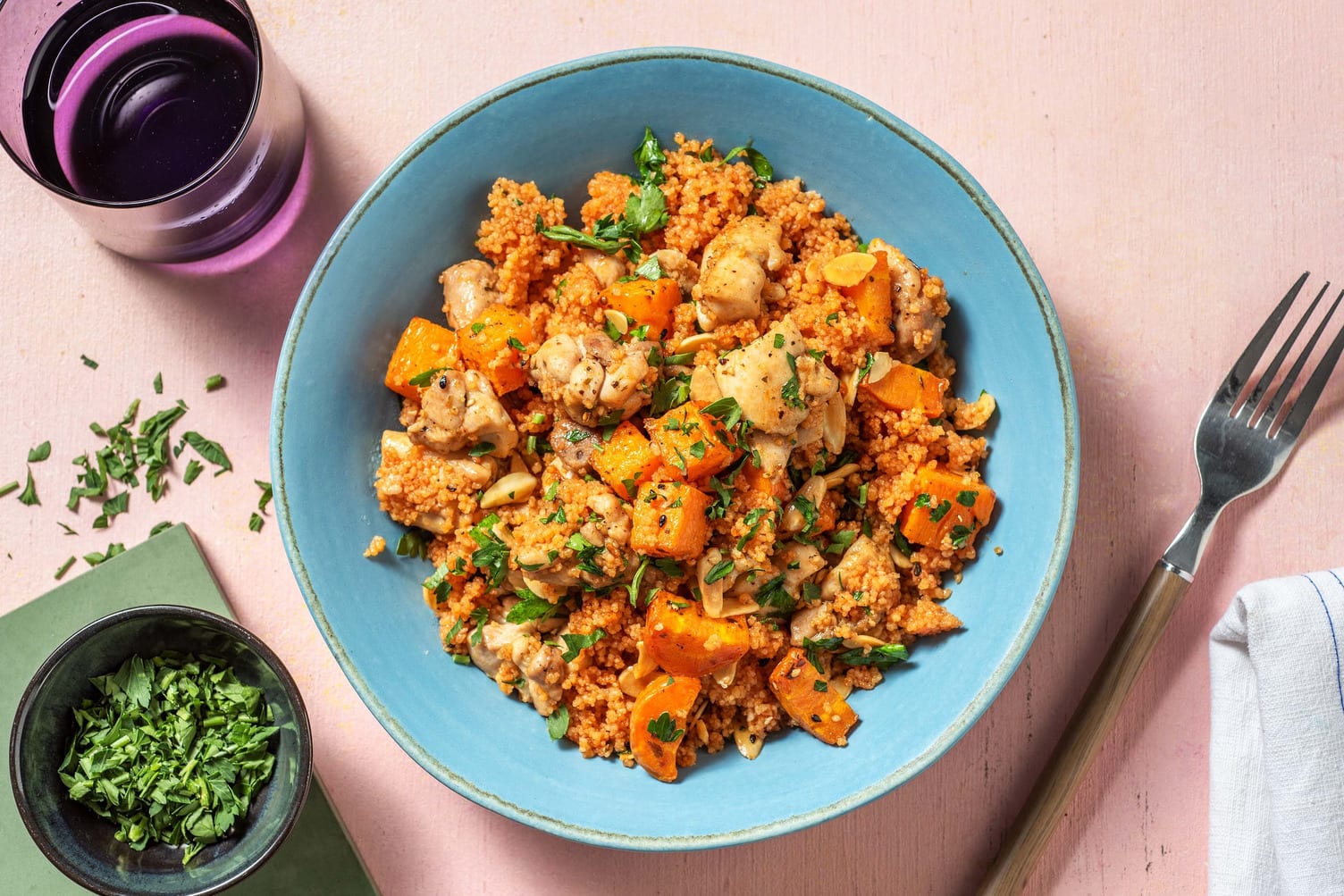 Tasty Root Vegetable Dishes You Didn't Even Know Were Possible
HelloFresh chefs love to include seasonal ingredients in our recipes. Seasonal ingredients are important to flavour because they are at their peak and more recently harvested. Although you'll see most vegetables available throughout the year in supermarkets, they are not always at their best when not in season. So we've looked at ways to incorporate these nutritious and delicious vegetables in our menu to introduce their unexpected flavours to your dinner table while they're in season. Cooking techniques such as roasting helps elevate flavours bringing out the sweetness of some vegetables while intensifying the richness in others. We've included global influences as well as sweet and savoury ingredients to create root vegetable dishes you didn't even know were possible.
Easy and delicious recipes
Check out more tasty recipes
Get excited every evening!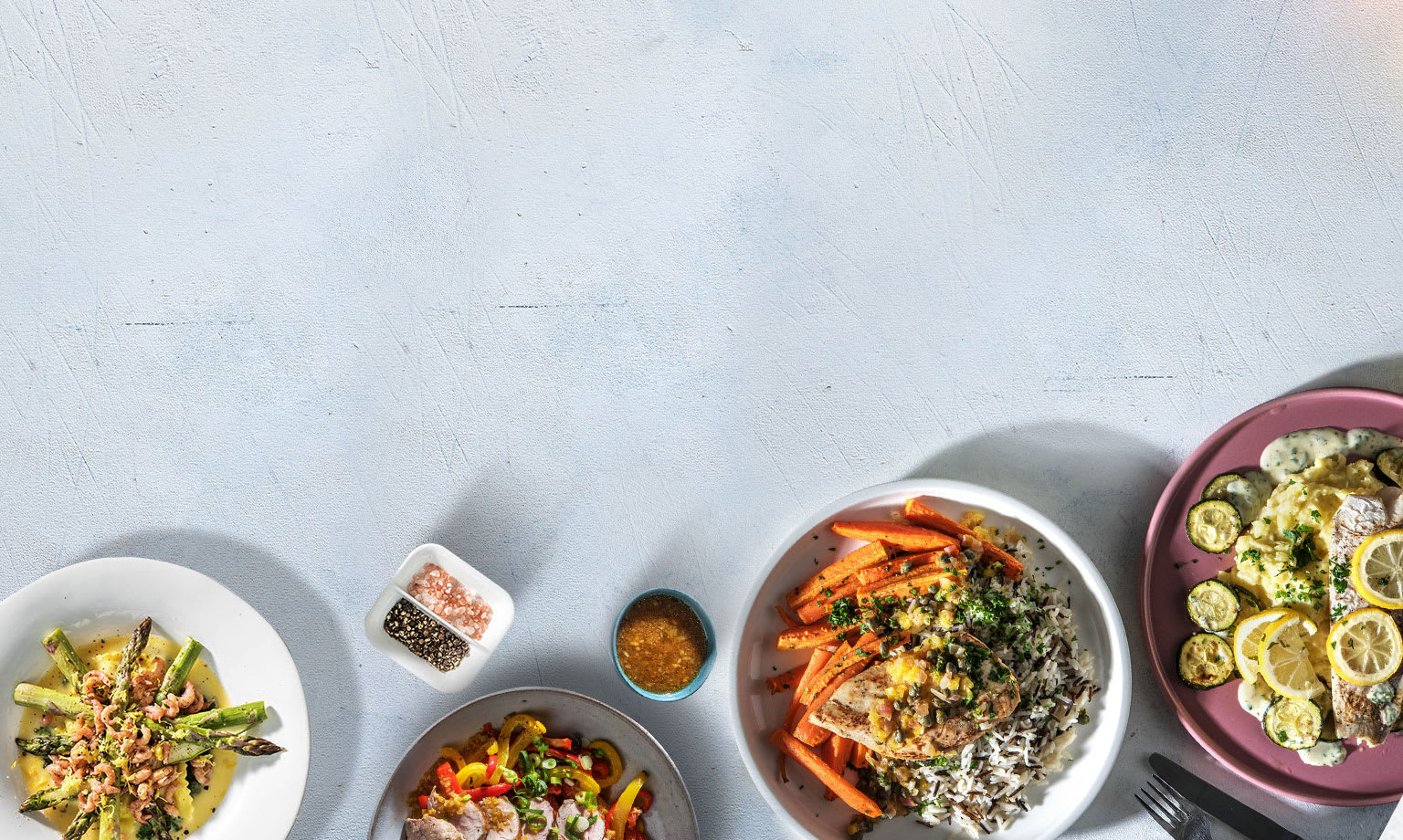 Recipes you'll love!
Get delicious recipes and all ingredients fresh on your doorstep every week!
Save up to $140