Avocado - Canada's Superfood of Choice
You don't have to be an unashamedly brunch-loving millennial to love avocados. This superfood is best known for its creamy texture and power to satisfy any appetite, whether you're starting your day or need a mid-day (or night) pick-me-up.
Top picks of Avocado dishes in the Canada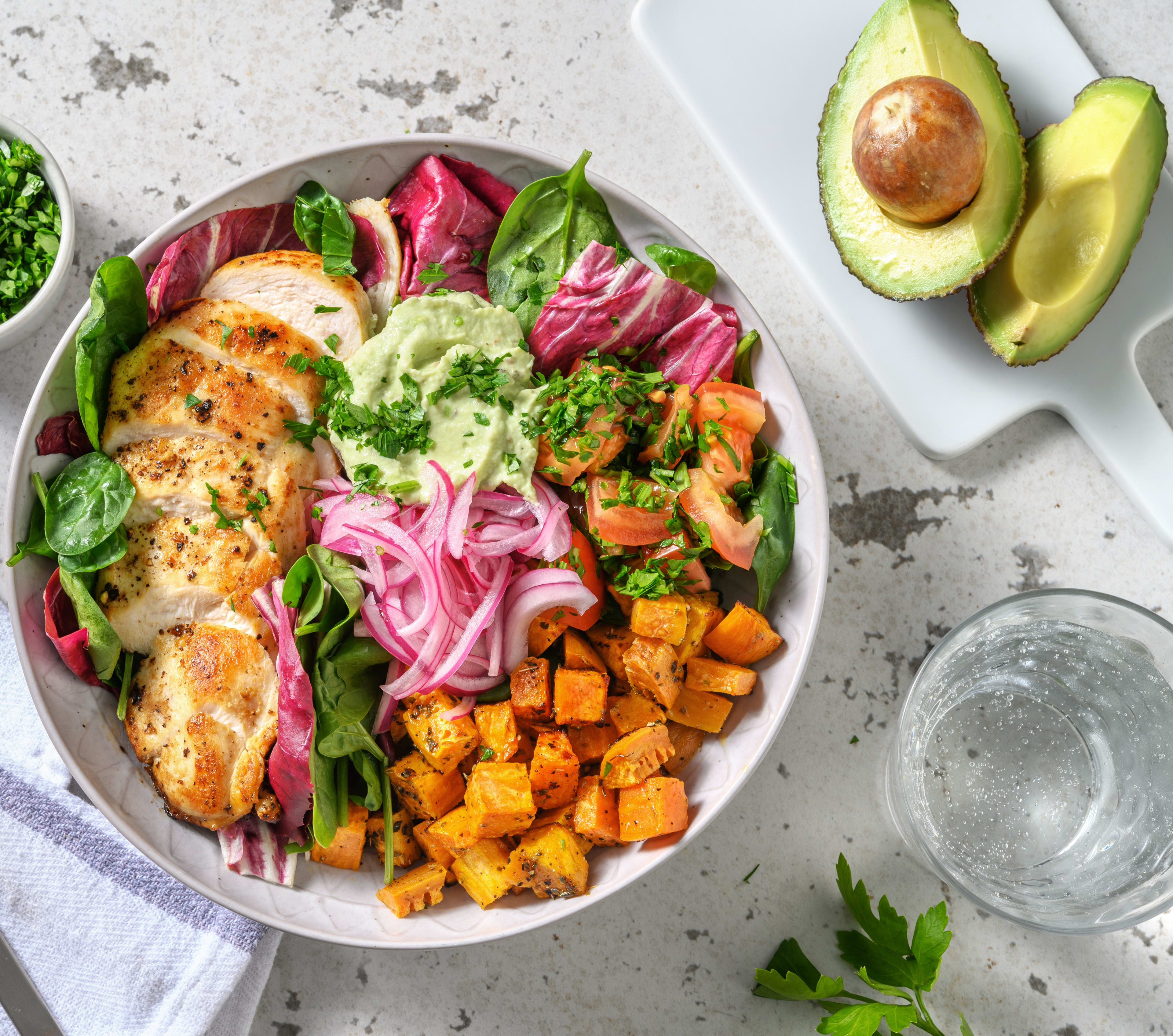 How do you like your creamy treat?
From morning toast to appetizers, snacks, and all the way to dessert, you can do it all — and eat it all — with avocados. Their filling, nutrient-rich content and creamy texture means never running out of fun, fresh ways to enjoy this superfood.
Whether you're looking for a savory start to your day, a new, creamier take on pasta, a velvety touch to crunchy salad greens, or a guilt-free ice cream scoop, there's an avocado for every craving, meal, and time of day. And while you can never go wrong with the classics like scooping it right out of the shell, there are tons of exciting ways you can spruce up this creamy treat and reinvent your avocado cravings.
Want to see where your avocado recipe idea ranks? Find out what your fellow avocado lovers are up to. Check out some of the most popular ways Canadians are stepping up their avocado game to enjoy this creamy treat. From classic toast and sandwiches, to salad toppings, pasta, ice cream, smoothies, and more, you can do it all — scoop it up, mash, and enjoy avocados to the very last bit.
Check out the different ways Canadians love to enjoy their avocado, and find your next recipe idea!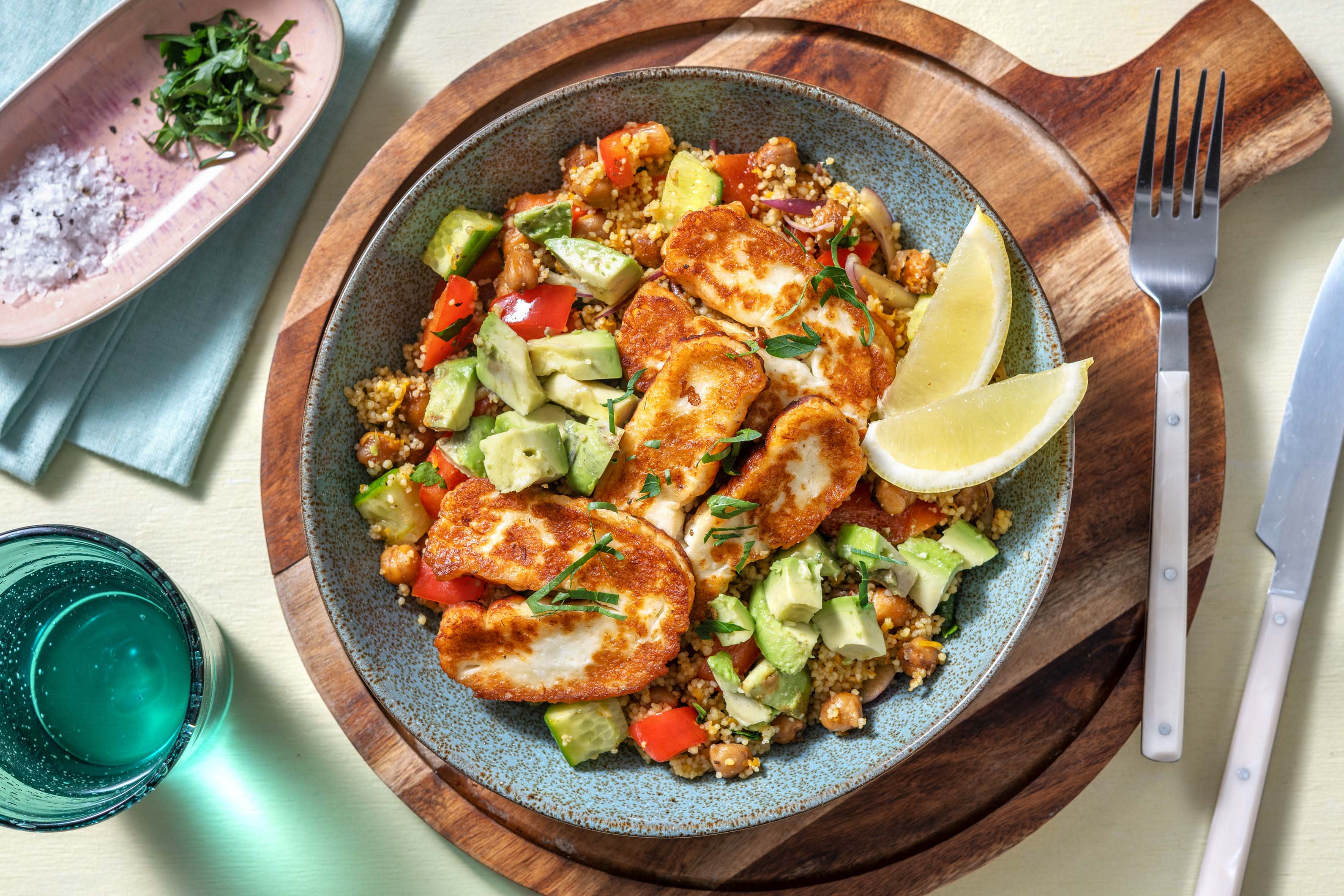 Creative and flavorful avocado recipes for every need
How do you like your avocados? Dig into their creamy goodness, and whip up your signature avocado flavours in the kitchen. The best part? Avocados transcend continents and cuisines.
Feeling the #TacoTuesday spirit? Indulge your avocado cravings with Mexican staples like tacos and quesadillas. Looking for classic Canadian comforts? Add a healthy touch to your hearty burger with an avocado spread. Scoop, slice and mash — unleash your inner chef. Experiment with avocados for restaurant-quality treats you can enjoy right at home.
Looking for fun, new ways to enjoy avocados? HelloFresh has you covered. Get your nutrient-rich avocado fix with fun and fresh takes on toast, dips, power bowls, tacos, salads and more. Find your next avocado inspiration: a pick-me-up for waking up bright and early, a smashing start to your dinner party, or a healthy alternative to indulgent treats. Cook — and eat — it all, an avocado a day.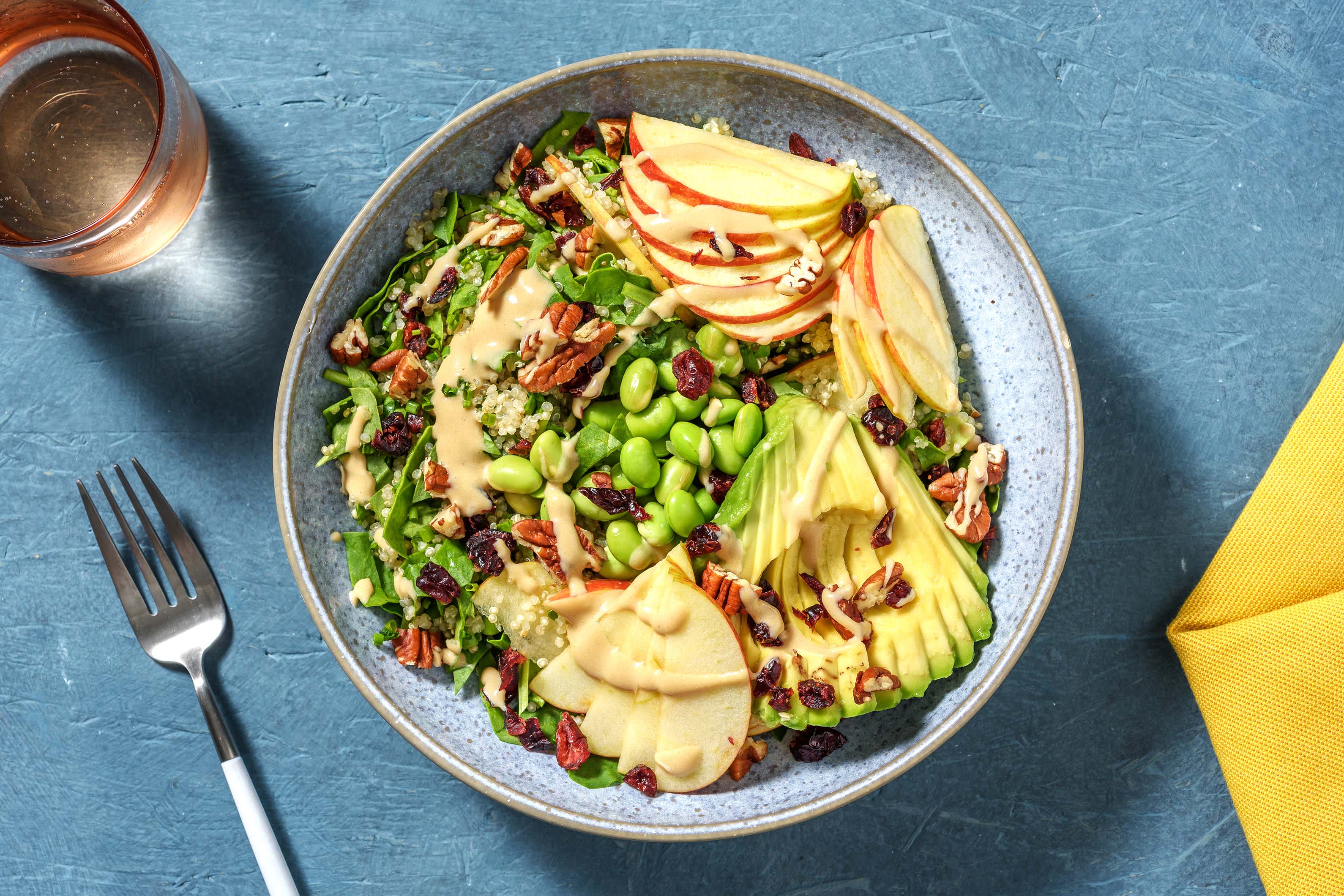 Everyday choice for all
Did you know that avocados can do so much more than brighten up your breakfast toast, or add a healthy spin to your ice cream craving? That's right — avocados are deliciously versatile, making them one of the best and easiest ways to reinvent classic sandwiches and smoothies, and experiment with new rice bowls, salads, and desserts.
Avocados all day, everyday — from appetizer to mains to dessert, and from breakfast and lunch all the way to snacks and dinner, there's an avocado dish for you. Get your creamy fix with all-new recipe ideas perfect for every meal and every craving.
Mix a power bowl, fold some tacos and quesadillas, indulge your sweet tooth, and toss some greens with an avocado spread or chunks — a scrumptious and healthy treat for you and the entire family. Enjoy avocados everyday for a hearty fix of delicious, nutrient-dense flavours.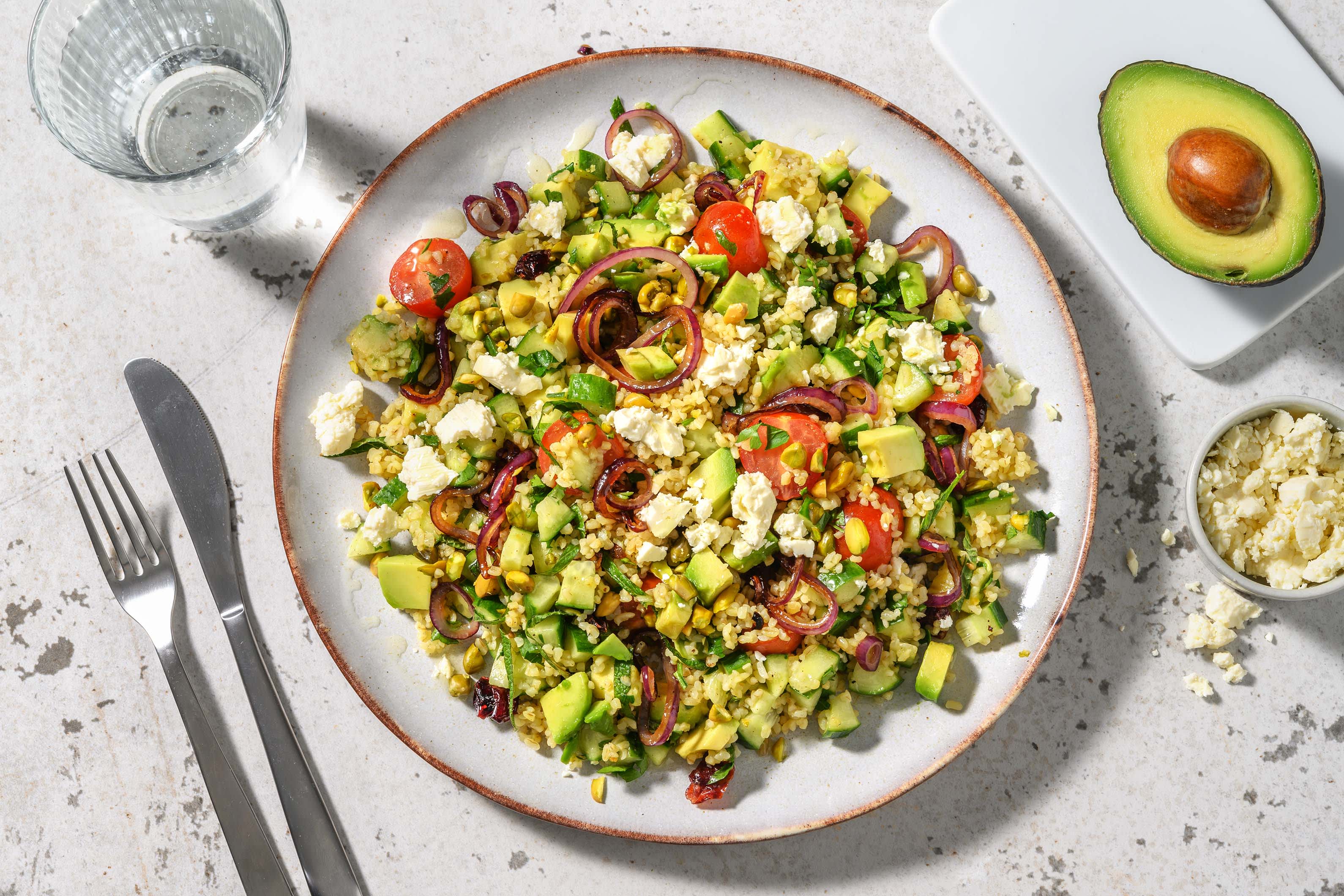 Get latest avocado recipes & feed your healthy curiosity
Looking for new ways to satisfy your avocado cravings? Now's your chance to go beyond the classic toast and dip. Find the latest recipes to step up your avocado fix to indulge in deliciously creamy and healthy flavours.
From classic Mexican dishes to Canadian comforts and bold new fusions, whip them all up with avocados. HelloFresh offers a fun, new take on your classic avocado-infused recipes, including salads, bowls, wraps, and more.
Whether you're meal-prepping for the week or planning a summer picnic, there's an avocado recipe for you and your cravings. Find all your favourite recipes or explore new ones with an avocado twist, cooked to your healthy satisfaction. From tacos and bowls, to salads, burgers, and pies, avocados will surely add a creamy, vitamin-rich touch and a pop of appetizing green to any dish.
Avocado recipes
Rich and creamy in texture, but mild in flavour, avocados are a brilliantly versatile ingredient and can be used in everything from smoothies and salads to guacamole dip.
Easy and delicious recipes
Check out more tasty recipes
Discover more delicious avocado recipes to try with HelloFresh.
Eat better. Every day.
What are you looking for?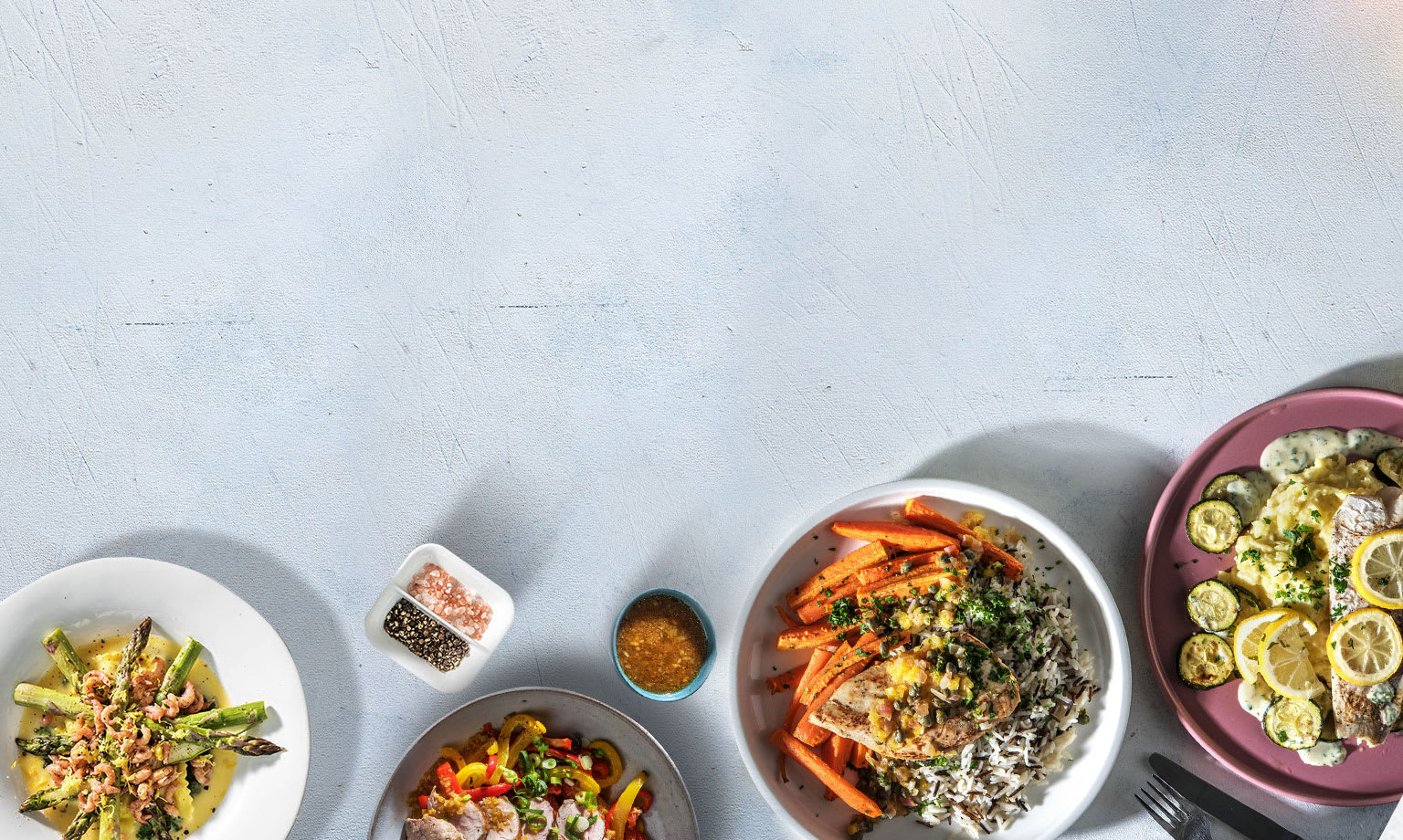 Recipes you'll love!
Get delicious recipes and all ingredients fresh on your doorstep every week!
Save up to $140