American recipes
Looking for American recipes? We've got you covered with a wide variety of simple, delicious, and easy-to-follow options you'll love.
Get excited every evening!
Eat better. Every day.
What are you looking for?
Get inspired by our American recipes!

3 Unusual (Yet Delicious) American Burger Recipes
You can't go wrong with a classic American burger. Cheese, tomato, pickles and lettuce are the most common burger trimmings enjoyed by people all over the world, but a more adventurous take on the standard American recipe can be surprisingly good, too.
Lamb and Mint
Swap the beef patty with lamb for an exciting Greek-American fusion. Add mint to the burger patty and then top with feta to perfectly bring all the flavours together. Try it yourself with our Mint and Feta Burgers recipe.
Cajun Halloumi Burgers
Who said meat-free burgers had to be boring? Not us. Especially when you add some spice to the American vegetarian burger mix. Marinating the halloumi in a fiery Cajun spice will create a tasty burger ready to knock your socks off. Layer it up with tasty, juicy tomatoes and crunchy baby gem lettuce, then finish it with a garlicky sour cream. Want to make it super special? We recommend putting it in between a brioche bun. Try the Cajun Halloumi Burger recipe now.
Pork and Apple
Pork and apple are best friends. Put them together on a burger and every bite becomes a sweet and savory taste explosion. Don't forget to add a generous helping of cheddar while the pork patties are still on the grill, allowing the cheese to melt to perfection. Try it yourself with our Pork & Apple Burger recipe.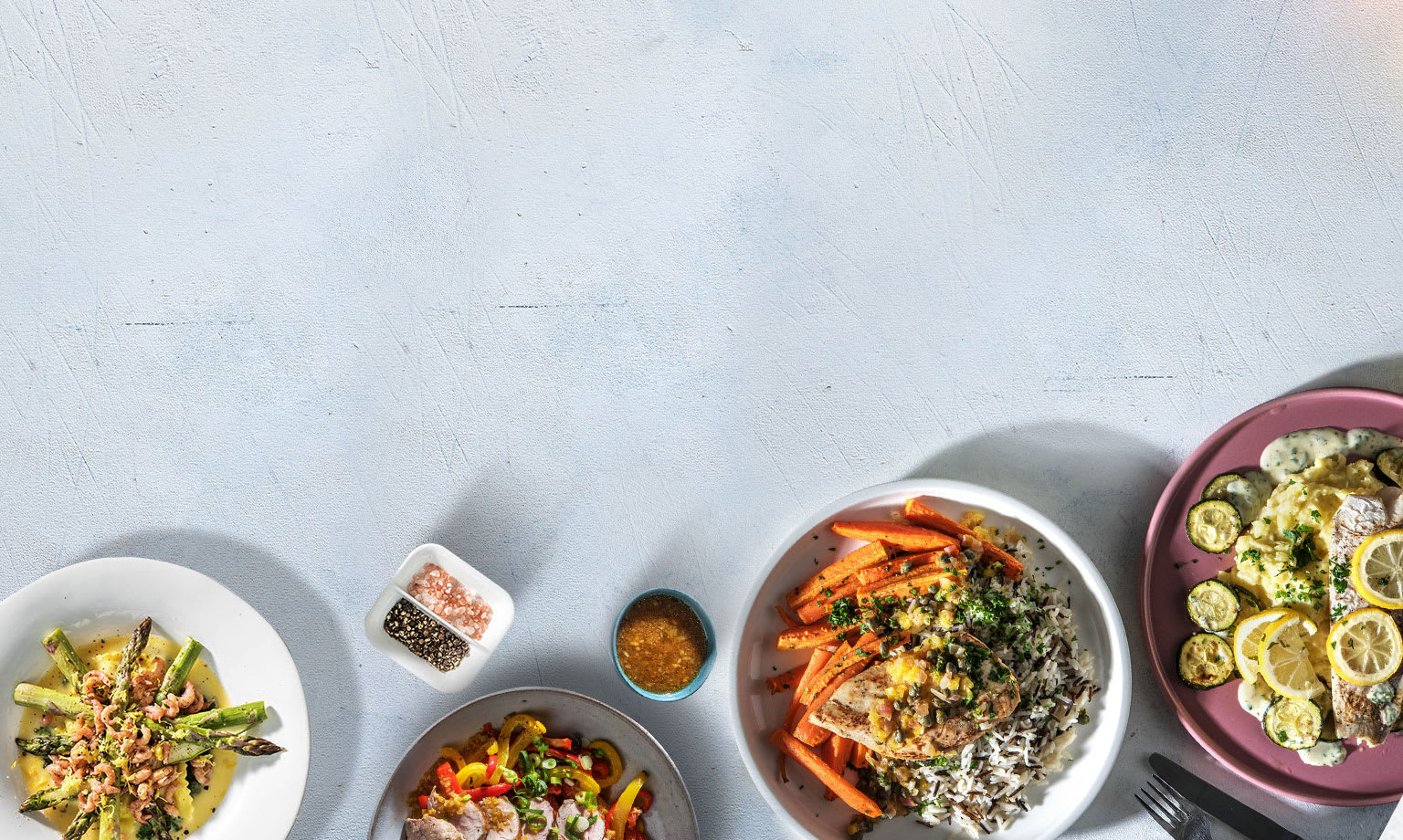 Recipes you'll love!
Get delicious recipes and all ingredients fresh on your doorstep every week!
VIEW OUR PLANS