Have an Apple a Day, in All New Ways
An apple a day does more than keep the doctor away: munch on a healthy snack, satisfy your sweet tooth, and add a sweet and crunchy twist to your salad or sandwich.
Simple and Healthy Apple Dishes That Are Easy to Make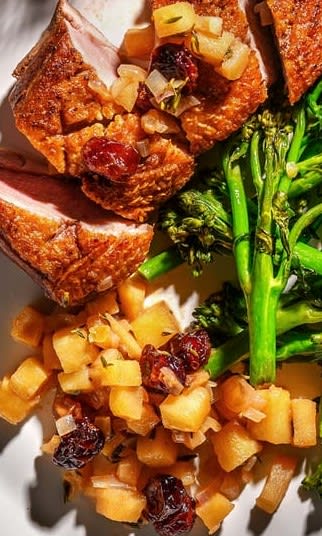 Apple Recipes You Should Try! From Sweet to Savory
Think fresh and perfectly crisp is the best — and only — way to enjoy apples? Think again. We're all fans of fresh fruit, but apples have a lot more in store for you: an entire spectrum of sweet and savory delights to enjoy their healthy crunch.

From warm, classic comforts like apple pie and crumble, cake, and caramel infusions, to salads, soups, and even pizza, apples bring the sweet crunch you know and love to a whole new level. That's right — apples easily go from tried-and-tested desserts, to all-new, must-try appetizers, mains, and more. This crisp, healthy dose of fructose is a true superfood: rich in vitamins and flavours, and everything you need in a satisfying bite.

Whether you're satisfying a sweet tooth craving, or hungry for a hearty, deliciously filling meal, apples are the versatile star of any dish, or a refreshing topping. Plus, you'll never run out of ways to cook with them, experiment, and whip up your new, signature apple-inspired recipe. From baked and caramelized, to fried, grilled, poached, sauteed, and more, the possibilities for apple treats are endless.
Got a fresh basket of apples and wondering what to do with them?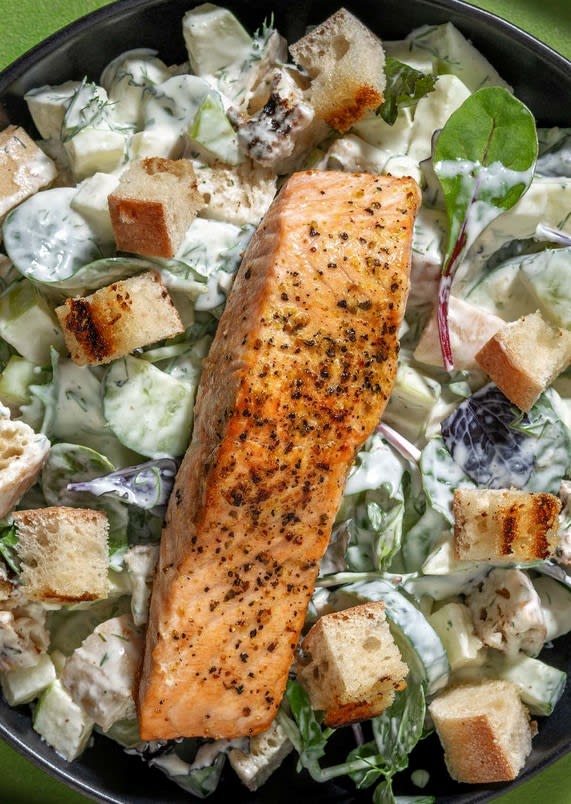 Tasty Apple Recipes You'll Make Again and Again
It's the season of apples and fall treats — and what better way to enjoy this time than bundle up with your favourites? Whether you're craving the classics or in the mood for something new, make apples with their crisp texture and healthy dose of sugar your new signature ingredient.

Reinvent homemade favourites like apple pie, crisp, or cobbler with a vegan twist, or get your fix of both savoury and sweet in a creamy chicken Waldorf salad. Going back to basics? Toss apple slices with greens and pecans or walnuts for a healthy, refreshing salad.

Feeling the fall breeze? Warm up with the rich flavours of butternut squash and apple soup. Looking for a quick and easy fix to indulge your sweet tooth? You can't go wrong with caramel apples for dessert or a morning pick-me-up like cinnamon apple oatmeal.

With apples, you'll never run out of recipes to try, love, and make your own. Wondering where to start? Find your next apple-inspired creation right here at HelloFresh — for starters, mains, and desserts, from breakfast to midnight cravings. Check out our pick of favourite apple recipes the whole family just can't get enough!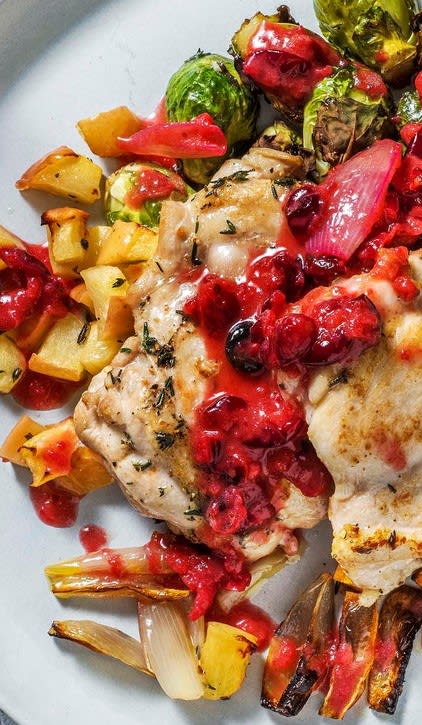 A Perfect Match: Tips for Flavour Pairing Apple
Strictly sweet or savoury, or the best of both? Discover the secret to all your favourite apple treats — from fibre-filled nourishment to sinful decadence. Here's a hint: it's all about the perfect pairing. From fruit medleys and vegetable salads to nuts, proteins and spices, bring out the apple's sweet crunch in an unforgettable flavour explosion that excites your tastebuds.

Looking for the perfect apple pairing? You can't go wrong with popular pairings, like almonds, apricots, caramel, chestnut, cinnamon, citrus, ginger, hazelnut, mango, maple, rosemary, walnuts, and various meats and proteins. And with endless flavour combinations to choose from, there's an entire world of sweet and savoury, apple-infused delights to try.

But before you start mixing flavours, take a look at your apple varieties to find the best one for your cravings. Tart apples like Granny Smith are the go-to choice for pies as they balance out the sweetness, while sweeter varieties perfectly contrast in savoury treats. Try it yourself — and find your favourite, sweet and savoury apple pairing!
From classic pies and fritters, to all-new soups and mains, let apples take you on your tastiest, most out-of-the-box culinary adventure yet!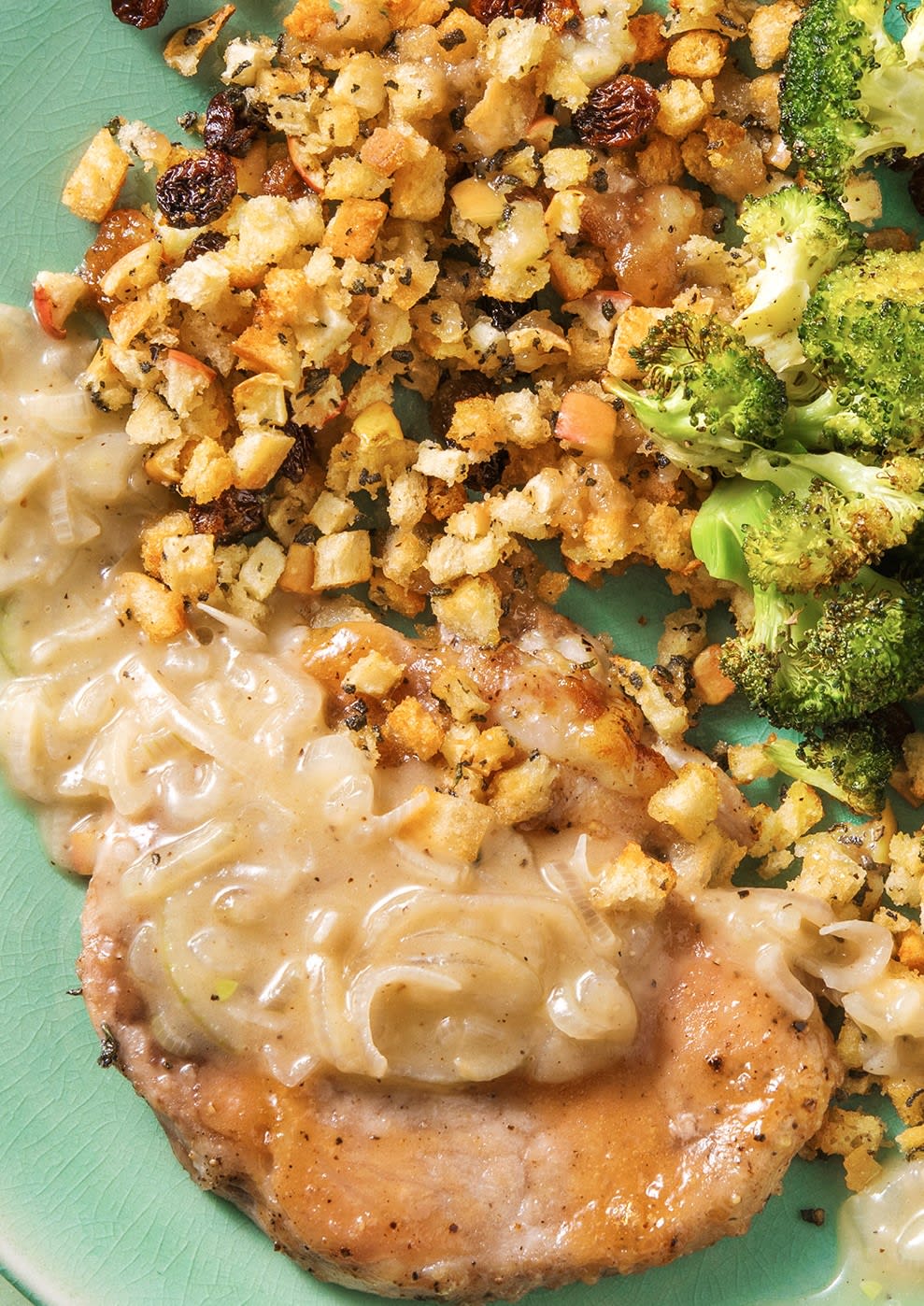 Try Something New With Apples
Get your fix of an apple a day — and never run out of ways to enjoy this delightfully healthy treat. From classics like apple pie and crumble that taste like home, to fruity cakes, crunchy salads, and fusions with burritos, and roast chicken and pork, there's an endless variety of sweet and savoury apple delights.

Whether you're craving classic comforts with a twist, or you're ready to open up your palate to culinary adventures, apples are the perfect companion. Cook your way through the most popular apple recipes, all the way to new, must-try dishes you would have never guessed were infused with the apple's signature sweet crunch. Delight your senses to an aromatic flavour explosion, with essential vitamins and nutrients for healthy indulgence.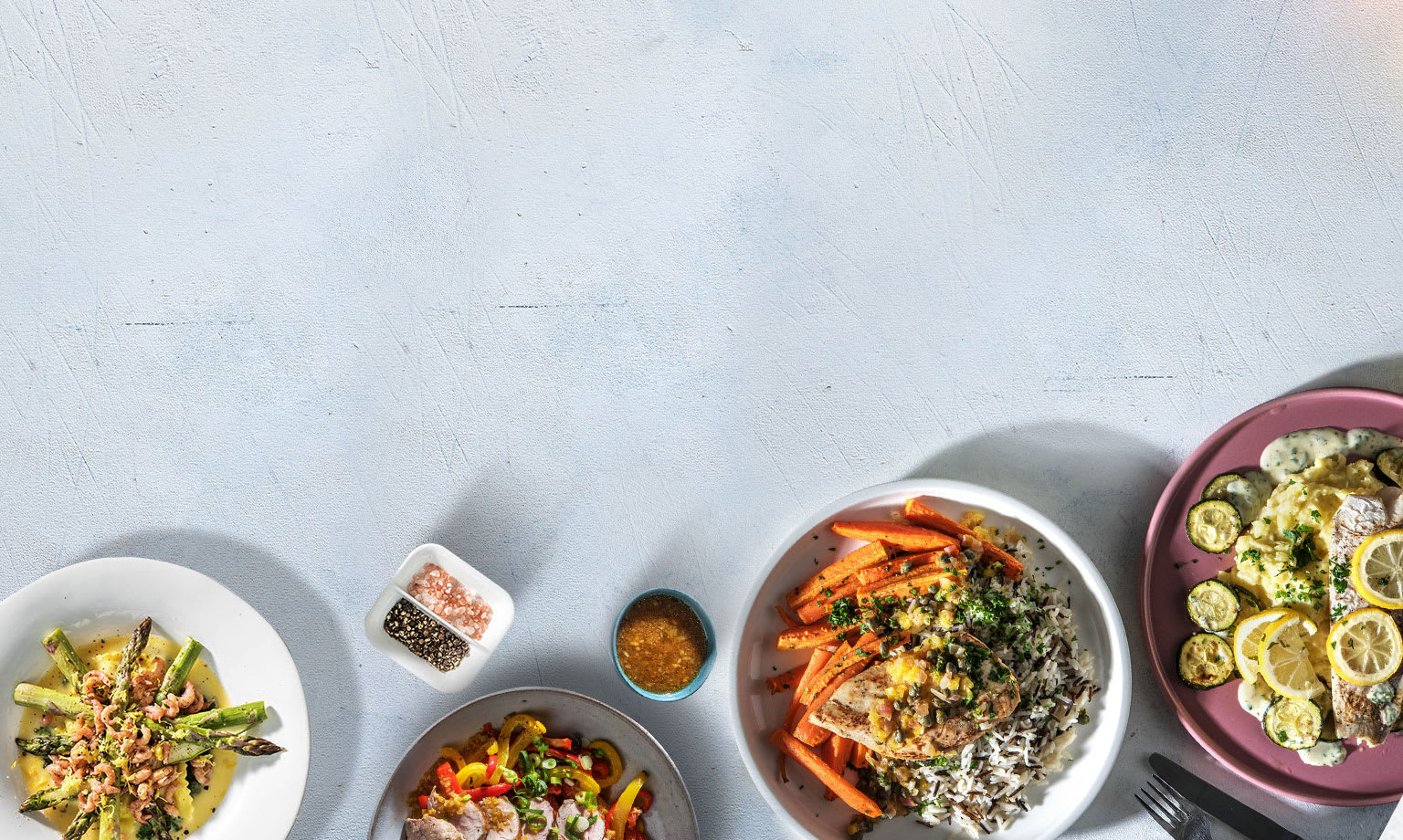 Recipes you'll love!
Get delicious recipes and all ingredients fresh on your doorstep every week!
Save up to $140