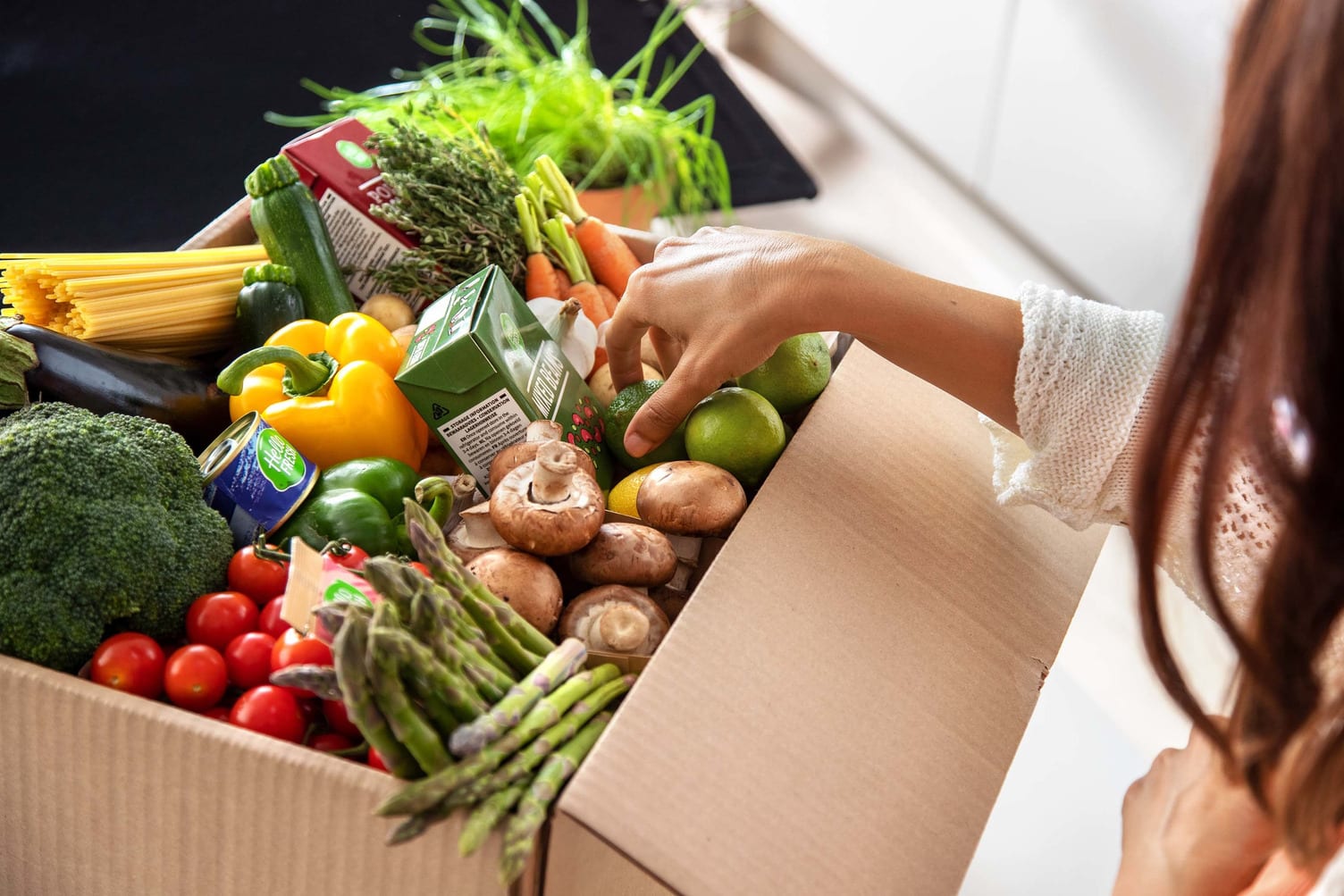 Black Friday discount codes on your recipe boxes
Looking for delicious dinner inspiration delivered to your door? Use a HelloFresh Black Friday discount code to save on your first box.

Now's the time to start enjoying delicious and nutritious dinners from scratch. HelloFresh delivers easy-to-follow recipe cards and just the right amount of fresh ingredients to your door for stress-free home-cooking. Try our range of quick and easy, nutritious and classic favourite recipes - with more than 25 recipes to choose from each week, there's something for everyone.

There's also no commitments! Our simple to manage plan has flexibility to suit your schedule. Easily skip a week, pause your deliveries or cancel anytime, no lock-in plans.


Why you'll love HelloFresh Black Friday deal
Fun and flexibility in the kitchen

With HelloFresh, you can take the stress out of meal planning and skip the long lines at the supermarket with high-quality ingredients and easy-to-prepare meals delivered to your door. This allows you to truly savour the fun cooking can offer and the joy that comes with eating a delcious meal made by you in your own kitchen. Choose from a weekly collection of 30+ exciting recipes from a range of taste and dietary preferences, which are sure to please everyone at the table. Plus, we have a wide array of tasty add-ons to bring more excitement to your weekly meal routine. Discover a new lunchtime fave, add a delectable dessert to your main, or treat yourself to an elegant weekend brunch.

A Meal Delivery Service Tailored for YOUR Needs

Make meal planning a breeze! HelloFresh allows you to reduce trips to the grocery store and avoid complicated recipes. You control your own culinary adventure with 30+ delicious recipes to choose from each week. Choose from comfort food classics, dishes inspired by the cuisines of the world, vegan and vegetarian meals, calorie and carb smart dishes, and more! HelloFresh meal boxes are delivered to your door with easy-to-follow instructions and ingredients measured to the exact amounts to help you save time and truly savour the joys of cooking and eating.

Less food waste, sustainable eating

HelloFresh is the first global carbon-neutral meal kit company. We source, pack, and deliver in a way that generates less food waste than traditional food operations. We only buy the quantity of ingredients required to fill customer orders and deliver exact amounts to ensure less food is wasted. HelloFresh commits to offsetting all the direct CO2 emissions caused by our internal operations and offices, plus all emissions from corporate travel and delivery to our customers. We do this by investing in green initiatives via our partner Planetly.

Where does the Black Friday name come from?
Black Friday sales originated in the US and have been celebrated since the 1960s. As Thanksgiving falls on a Thursday, many people take the day off work and some schools are also closed to create a long weekend. People would use the extended holiday to start their holiday shopping and as a result, retailers started holding sales on this date..

Why is Black Friday actually called Black Friday?
A possible reason behind the Black Friday name is that due to the immense sales retailers would experience on this day would move them out of the "red" and into the "black" of profitability.

How long do Black Friday sales last?
Black Friday has become a sales event that goes beyond a singular day. Today, Black Friday can lead to a week-long sales event to kick off the holiday shopping season.