School Greening Grants Program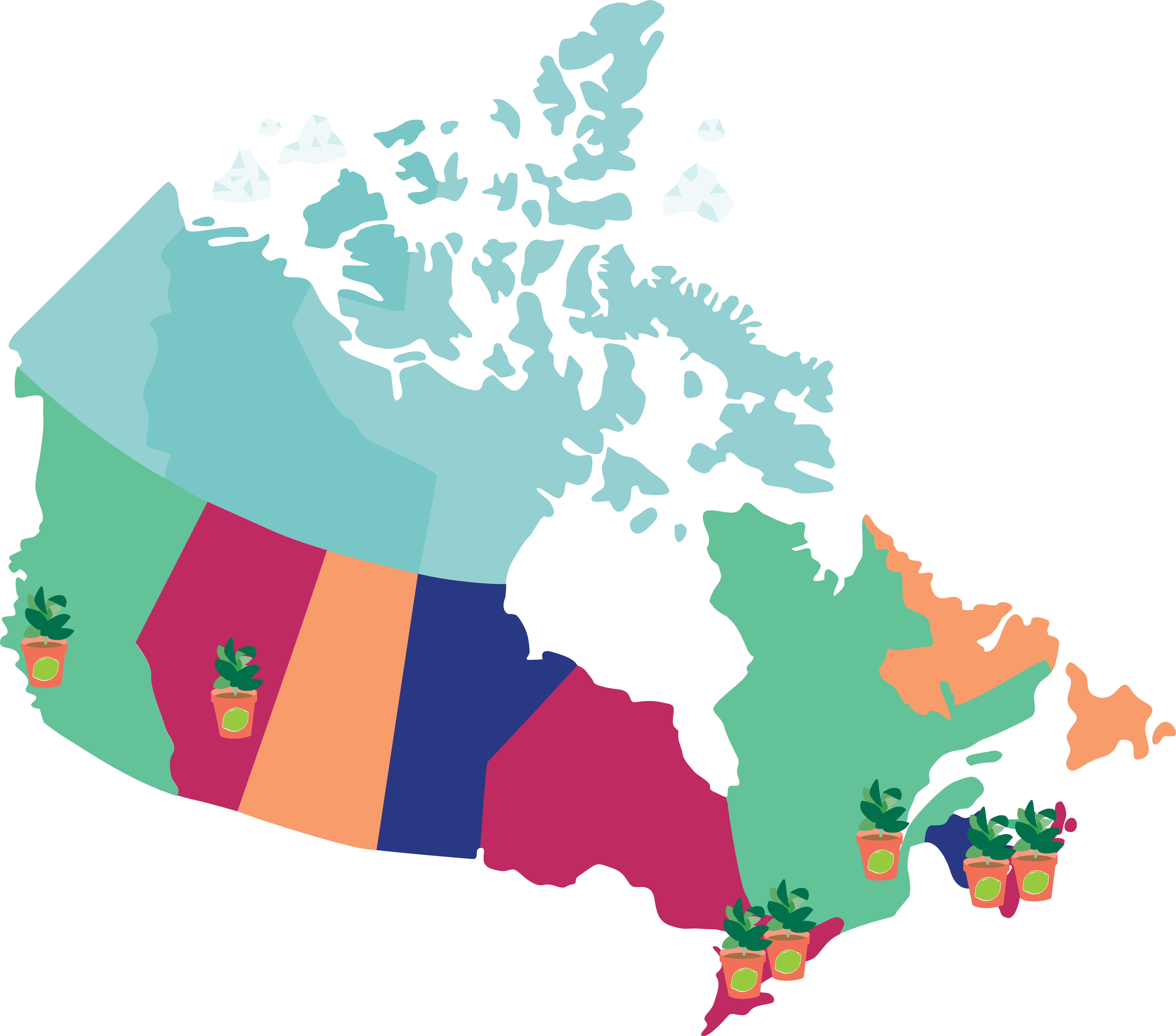 Since 2017, HelloFresh has been partnering with Evergreen in support of their national School Ground Greening Program.
Every holiday season, customers are invited to donate the value of their skipped box. These customer donations, along with a contribution from HelloFresh, give Canadian students new ways to discover fresh, high-quality ingredients by creating garden spaces for schools across the country. We're excited to be part of a program using the magic of food to empower the next generation of home cooks!
2020 Greening Grant Recipients
In 2020, HelloFresh and its customers donated an unprecedented $40,000 to Evergreen's national School Ground Greening program! This money will fund three new grants, which will be awarded to new schools in Ontario and Alberta.
2019 Greening Grant Recipient
École Saint-Grégoire-le-Grand
In 2019, École Saint-Grégoire-le-Grand received a $10,000 grant with funds raised from HelloFresh's holiday donation program to build outdoor greenspace for students.
"The school garden gave students the appetite to garden at home over the summer. Many took part. They loved to watch the development of the school garden. The growing stems, the blooming flowers, the beginnings (and then sampling) of the tomatoes. They learned the importance of not wasting food, since they understood the patience and upkeep that goes into producing a single tomato plant, for example.
The grant was necessary to complete this project. Our area is under-serviced, and we don't have a school foundation or PTA. These projects often fall on the teachers, who don't have the budget for something of this scope even though it's so beneficial to the students. It's very appreciated."
- Stéphanie Beaulieu, Teacher
Sentinel Secondary School
West Vancouver, British Columbia

In 2019, Sentinel Secondary School received a $10,000 grant with funds raised from HelloFresh's holiday donation program. The money will go towards food education at the school by funding new irrigation system and affording new soil for the garden beds.
"Food grown by students is used in classes where students learn the benefits of incorporating fresh and organic food into their diets. Produce is also donated to local non-profit organizations that provide for low-income populations.
Students also sell produce at our local farmer's market. The farmer's market increases community connections and offers learning and support for students who connect with farmers and the land."
- Megan Gray and Shannon Gray, Teachers
2018 Greening Grant Recipients
École Secondaire de Clare
Meteghan River, Nova Scotia
In 2018, École secondaire de Clare received a $10,000 grant with funds raised from HelloFresh's holiday donation program to build a garden space for students.
"This financial support is so necessary in realizing our goal of a healthier and greener school. The funds we have been given allow us to realize this project that will change so much in our school environment. School budgets have to respond to so many needs in the classroom that there is no space for something as 'extra' and game changing as this garden project. We are so grateful for the support this grant offers us and we look forward to 'paying it forward' with inspired and nourished students that will have the vision to pass on the benefits to those around them."
- Sheila LeBlanc, School and Community Development Officer
South Queens Middle School
In 2018, South Queens Middle School received a $10,000 grant with funds raised from HelloFresh's holiday donation program to build a greenhouse for students.

"The space will benefit students who have special needs, students who struggle to be successful in a general classroom setting, and those who miss out on these types of experiences at home. It will also instill lifelong transferable skills and sustainable practices, as well as teach students about where food comes from."


- Jill Leuschner, Teacher
Evergreen is a national not-for-profit dedicated to making cities flourish. For almost 20 years, Evergreen's School Ground Greening Program has partnered with school boards across Canada to transform their school grounds and provide enriched learning experiences outdoors for thousands of children.

Inspired by the natural world, our collaborative design process is led by a talented network of Design Consultants who begin at the community level and help schools create customized natural landscapes that are meaningful and practical. In addition, the program engages educators to increase their confidence, and provides resources and tools to support their teaching practice outdoors. Our projects are sustainable and will provide children with year-round opportunities for experimentation and creative play to stimulate their inner builder, architect and adventurer.
Find out how to get pre‑portioned ingredients and delicious, ready to cook recipes straight to your door.