The First Global Carbon-Neutral Meal Kit Company
The First Global Carbon-Neutral Meal Kit Company
HelloFresh offsets 100% of our direct carbon emissions, making it your eco-friendly meal kit of choice.
HelloFresh offsets 100% of our direct carbon emissions, making it your eco-friendly meal kit of choice.
Reducing CO₂ at HelloFresh
As part of our mission to change the way people eat, we are constantly finding ways to help you balance your carbon footprint. HelloFresh commits to offsetting all the direct CO₂ emissions caused by our internal operations and offices, plus all emissions from corporate travel and delivery to our customers. We do this by investing in green initiatives via our partner Planetly. By completely offsetting the carbon footprint of our deliveries, we support you in making green choices and boost environmentally friendly projects throughout the world.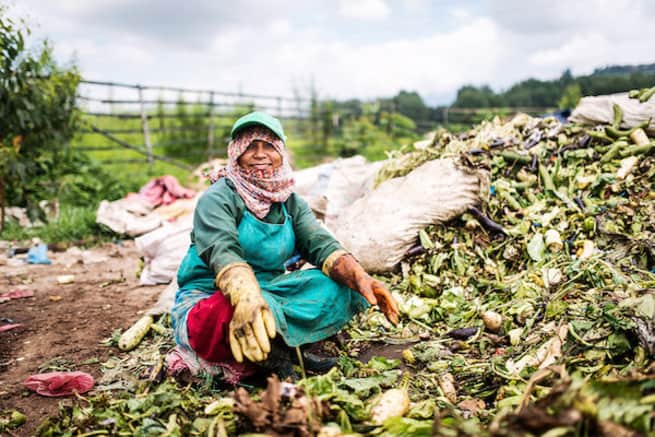 Reducing food waste in Nepal
In Kathmandu, Nepal, getting rid of waste from the city's vegetable markets is a big challenge. As one of our carbon offset projects, HelloFresh has been supporting a bio-composting operation that turns green waste into organic compost. Through this project, 50 tonnes of organic vegetable waste is collected each week from local markets that would otherwise end up in landfill. Following the success of this project, a larger and partly mechanized composting plant was also built nearby in Saibu. Along with the reduction in methane emissions, this project improves air quality for the community and provides high-quality compost for farmers to cultivate their fields more sustainably.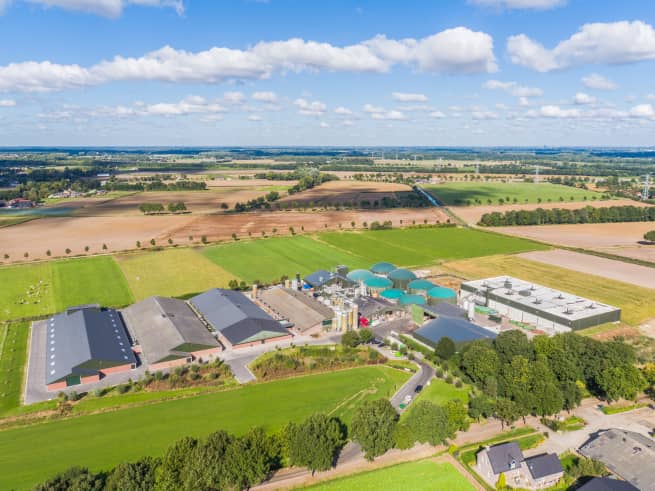 Global green energy projects
HelloFresh invests in various carbon offsetting initiatives, including large-scale renewable energy solutions in Turkey and China, and a methane capture project in the Netherlands. Three state-of-the-art hydroelectric turbines provide low-cost clean energy in Turkey, while the Gansu wind project in China powers 134 wind turbines and supports long-term job opportunities in renewable energy.
In the Netherlands, we offset our CO₂ emissions by supporting a VCS-certified (Verified Carbon Standard) project that captures methane emitted from farms. When soil can no longer absorb the nitrogen from disposed manure, the manure is instead used to generate renewable electricity, which also reduces methane emissions in the atmosphere.